CBSE Class 10
Exclusive online classes
Improve your study success with expert online coaching ~ Mathematics & Science

Learn more
loyalty
Flexible schedules
After school timings, holidays
loyalty
Important notes, tips
Making the learning easier.
loyalty
Focussed
Important topics, best practices.
loyalty
Exam ready
Coursework & revisions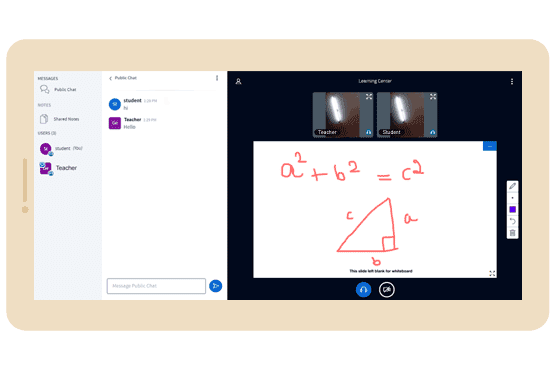 Live course ~ learn from the comfort of your home
An online class to enhance your learning. The course follows the CBSE class 10 syllabus (Mathematics & Science), but with a special emphasis to make your learning easier.


Call (or SMS) at +91 9035184798 (10 AM - 5 PM, Mon - Fri) to know more.
CBSE Class 10 Mathematics (Basic)
Live Course
Total 80+ hours, 4 hours/week. Includes lectures, coursework & revisions
---
CBSE Class 10 syllabus

English as medium of instruction

Coursework to help board exams

QA revisions, resolving doubts

Study plan advises, important tips
CBSE Class 10 Mathematics (Standard)
Live Course
Total 80+ hours, 4 hours/week. Includes lectures, coursework & revisions
---
CBSE Class 10 syllabus

English as medium of instruction

Coursework to help board exams

QA revisions, resolving doubts

Study plan advises, important tips
CBSE Class 10
Science
Live Course
Total 80+ hours, 4 hours/week. Includes lectures, coursework & revisions
---
CBSE Class 10 syllabus

English as a medium of instruction

Coursework to help board exams

QA revisions, resolving doubts

Study plan advises, important tips