Video lessons
These are chapter-wise video lessons linked to Khan Academy. All Khan Academy content is available for free at - www.khanacademy.org KHAN ACADEMY® offers great materials that can help build your skills in subjects that are important to you. You can add these videos as a favourite, and locate them in the favourites screen.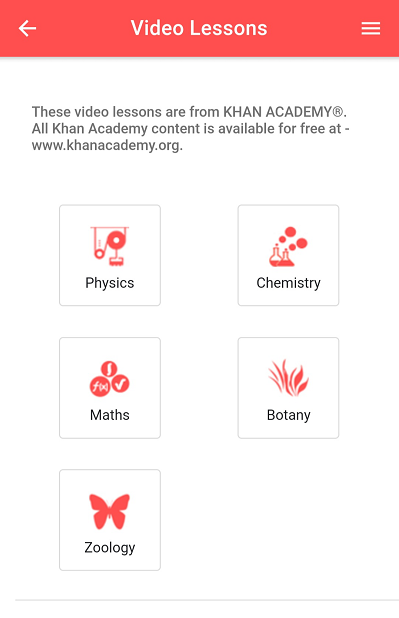 NCERT books
The app offers various NCERT books in PDF format for download. Future versions may support books from other publishers that are free to share. You can add book chapters as a favourite for easy reference.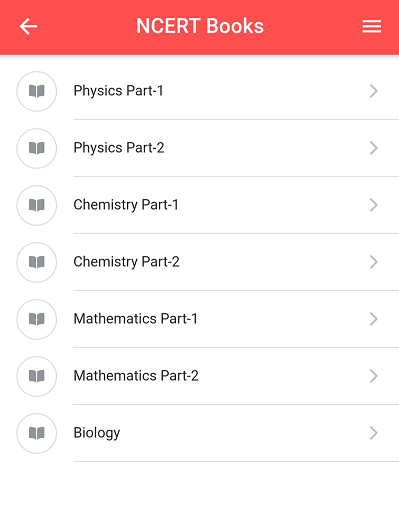 Question papers
This is where you can find question papers from various state and central boards (e.g., CBSE/KSEB). We aim to offer a collection of question papers from the past many years. Please write to us if you did not find the one you have been looking for.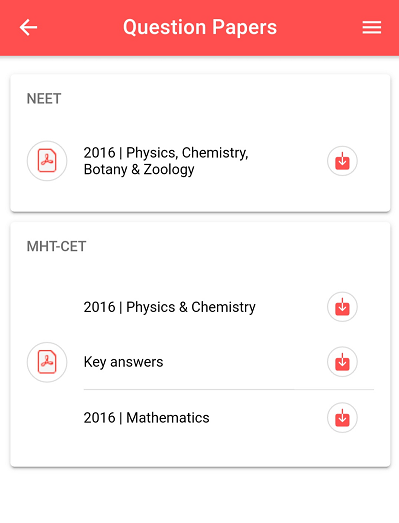 Weekly GK & CA
Stay up-to-date with the latest general knowledge, important events, and news. This is a must-have reference for those preparing for Bank exams, the SSC, or the exams conducted by the NRA/UPSC.