One-One
Exclusive online coach
Improve your study success with expert online coaching ~ Physics, Chemistry, Biology

Learn more
loyalty
Flexible schedules
Schedules based on your needs
loyalty
Important notes, tips
Sharing study materials as necessary
loyalty
Mock exam reviews
Focussed on resolving doubts, chapterwise.
loyalty
Result analysis
Performance analysis, Study plan advises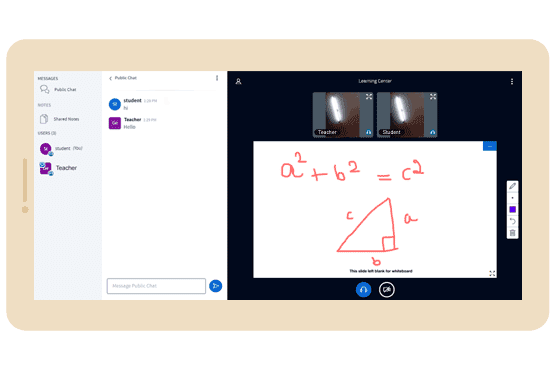 One-One, your exclusive coach
One-One is an exclusive coach assisting your studies. Self-study? Have an expert tutor helping you - study plans, important tips & notes, mock exam reviews, clarifications through virtual classroom. As a Questionbang App user, you can avail One-One sessions at your convenience.

What's One-One? Vist One-One
Call (or SMS) at +91 9035184798 (10 AM - 5 PM, Mon - Fri) to know more.
NEET Physics
One-One
Max 10 hrs (or 20 sessions)
---
Chapterwise mock exams, 25+ topics

Full length mock exams, 5+ papers

NEET Weekly result analysis

QA reviews, resolving doubts

Study plan advises, important tips
NEET Chemistry
One-One
Max 10 hrs (or 20 sessions)
---
Chapterwise mock exams, 25+ topics

Full length mock exams, 5+ papers

NEET Weekly result analysis

QA reviews, resolving doubts

Study plan advises, important tips
NEET Biology
One-One
Max 10 hrs (or 20 sessions)
---
Chapterwise mock exams, 12+ topics

Full length mock exams, 5+ papers

NEET Weekly result analysis

QA reviews, resolving doubts

Study plan advises, important tips

NEET Exams (Free)

NEET (I & II)

NEET Touch-ups (I, II, III)

NEET Jumbo
Result Analysis

Questionbang App
You may be also interested in