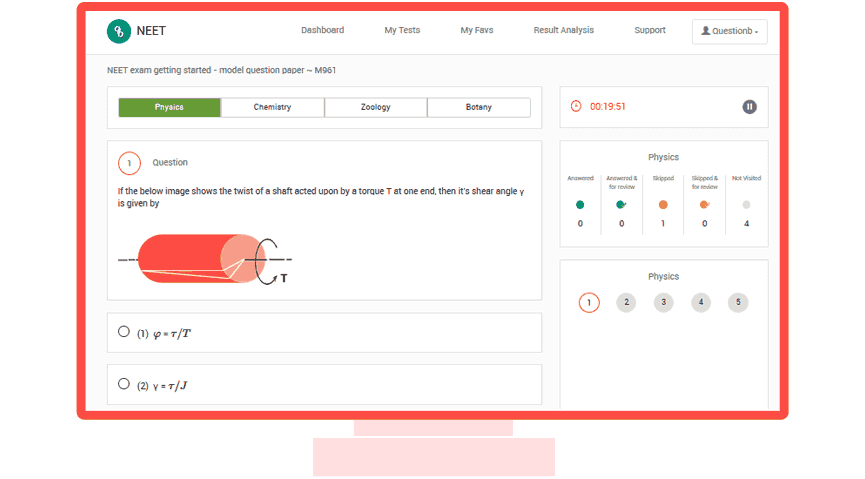 Final touch. Experience exams like never before
NEET
|
JEE
|
KCET
|
MHT-CET
|
GUJCET
|
Bank Exams
|
SSC Exams
|
Result Analysis
|
GK & CA ~ One Liners
Let exams be no surprise. All the best!

Questionbang app, all in one study companion
Questionbang App (known by name Exam Preparatory on Google Play Store) is a study companion for those preparing for the CBSE Class 10, NEET, JEE, Bank exams, or other competitive exams.

The app offers daily free mock tests, chapterwise & full-length mock tests. video lessons, text books, and discussion forums.
Winners say it all
Thank you all. You are an inspiration, you went after your goals and never gave up!

Questionbang is proud to have been part of your successful journey, be it the NEET, JEE, MHT-CET, GUJCET, or KCET.
Wishing you all the best in your future endeavors.