Exam 360 is a portal for everything about exams – notifications, results and news. The portal was started way back in year 2015. It has undergone two major upgrades in the past –
GK/CA was introduced in March 2016,
Added more exam categories other than NEET and JEE in September 2018.
Latest upgrade is about offering structured layout to improve user experience.
Exam Categories
As on today, Exam 360 is offering latest notifications on following exams:

Community
This is a new tab in exam 360 to list latest blogs or news articles from questionbang.com and other sources..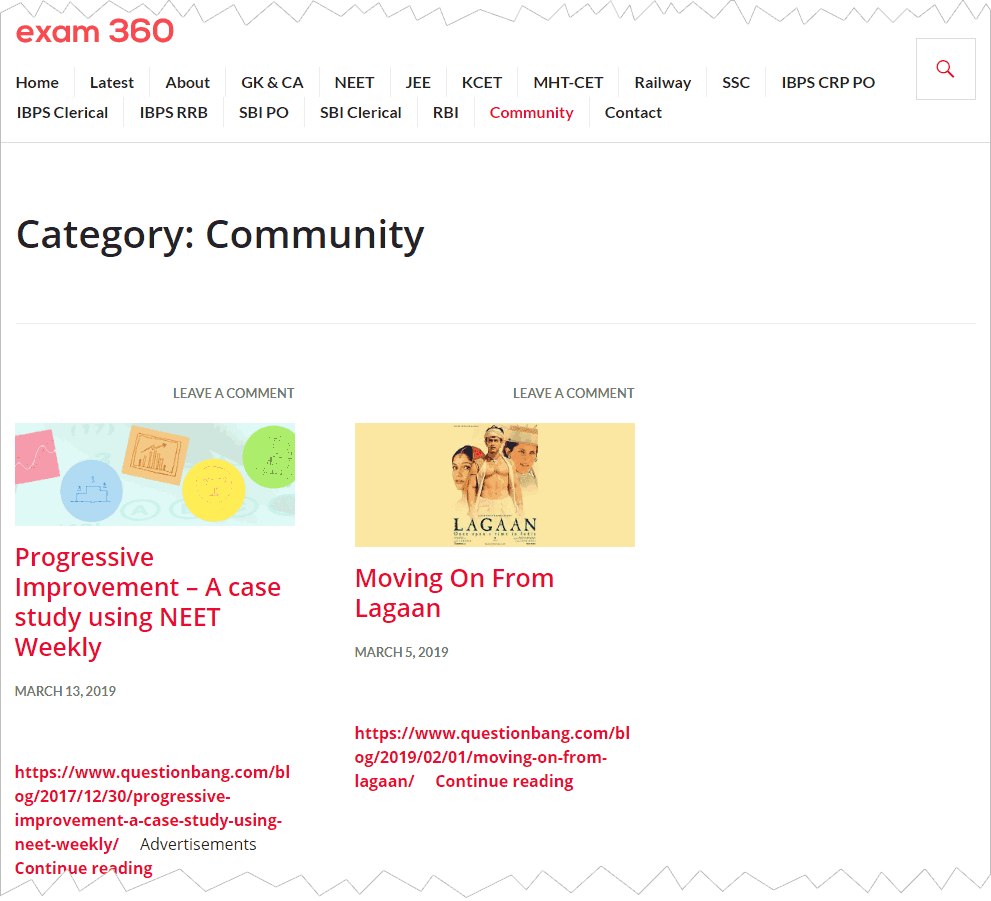 GK & CA
It is three years since we started offering weekly GK & CA through exam 360. This is a regular weekly feature of bank preparatory app. You can browse entire collection of past three years through exam 360.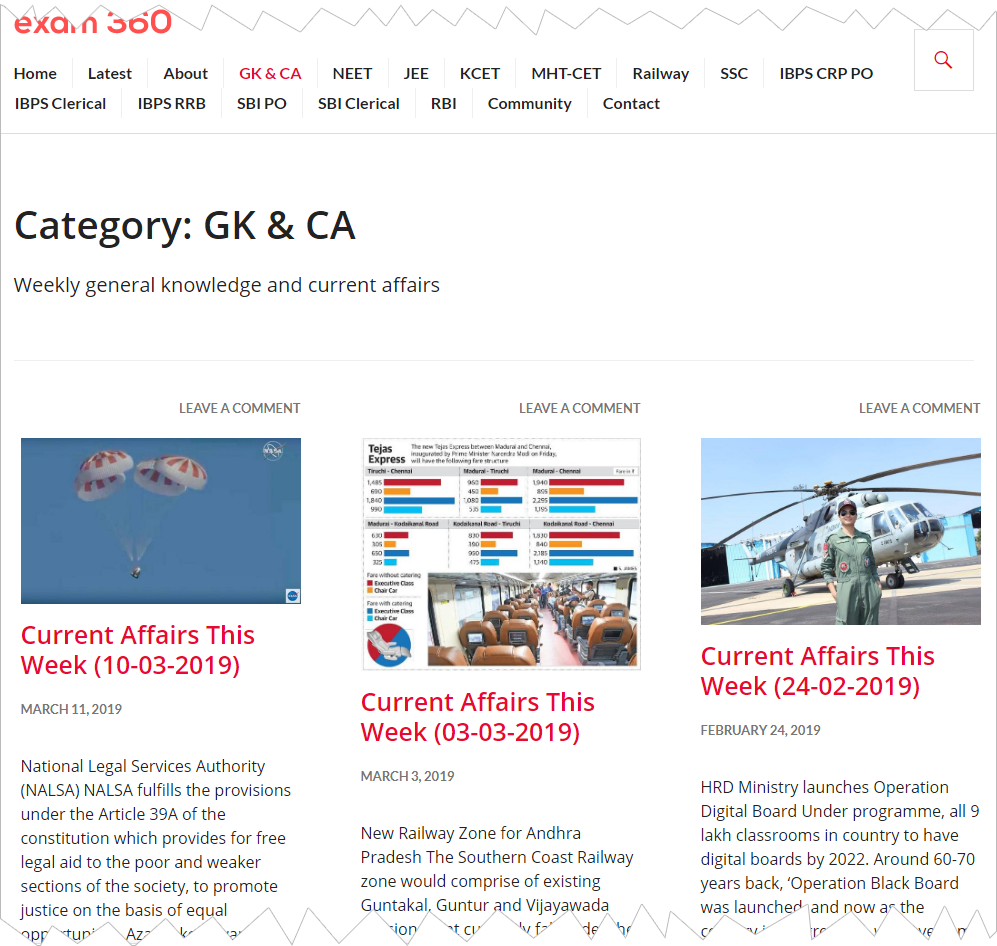 We would like to thank wordpress.org for giving us an opportunity to host exam 360. Thanks to awesome wordpress theme Gazette by Automattic.
We value your feedback and welcome any comments to help us serve you better.