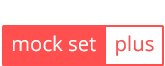 Questionbang may offer coupons (activation or discount codes) to be used while buying mock-set-plus products. There are two types of coupons - activation coupons, discount coupons.
Activation coupons (codes)
If you have bought any of our products from our partners or resellers, they normally issue coupons (or vouchers) worth product price. These are 4-6 character codes valid for limited duration.
Discount coupons (codes)
These are displayed in My tests page, along with some products that are on discounted sale. These are also 4-6 character codes, normally limited by quantity and validity duration. You can apply such codes while buying to get a discount on marked price.
How to use activation (or discount) coupons
1. Click buy button.



2. You are taken to a window to pick payment methods and to input activation/discount codes.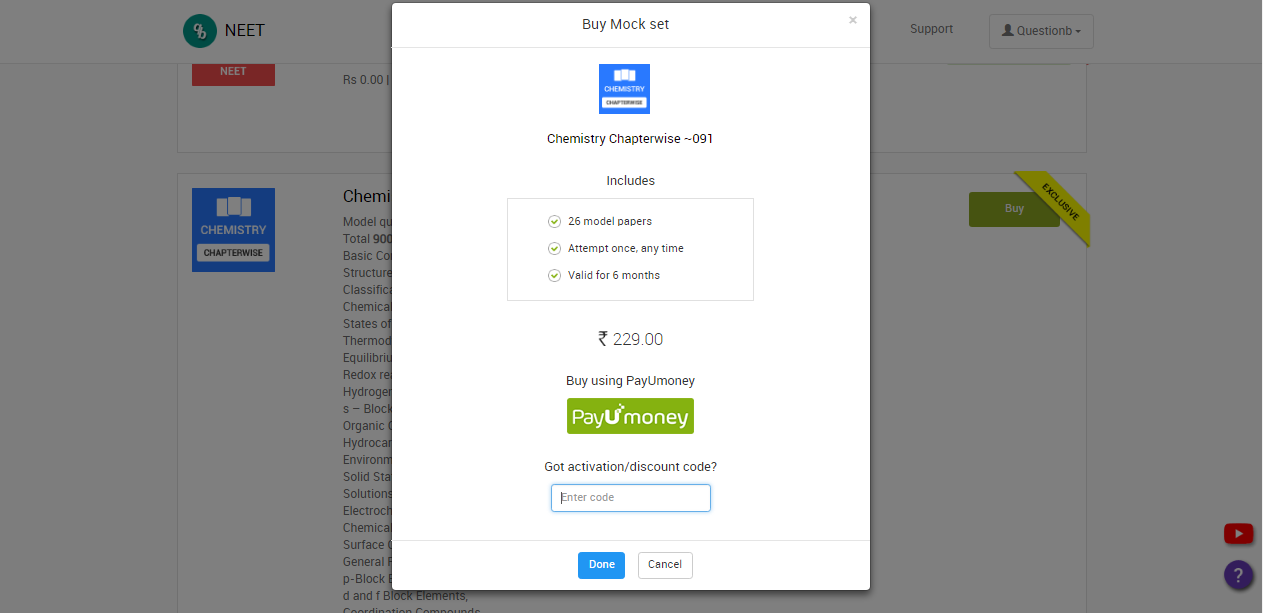 3. When you input the code and click done button:
- If it is an activation code (100% discount), your product will be activated and you are taken to My Tests page.
- If it is a discount code, you will see the discounted price and will be asked to make balance payment.