Making best use of free Questionbang apps and mock-set-plus
Introduction
Recently some of our app users were asking whether the Questionbang apps are free. Yes, Questionbang apps are more or less free for  majority of  features. One can attempt weekly quizzes and review answers without making any purchase. You shouldn't have to be concerned about result analysis if you can find yourself amongst top five contestants.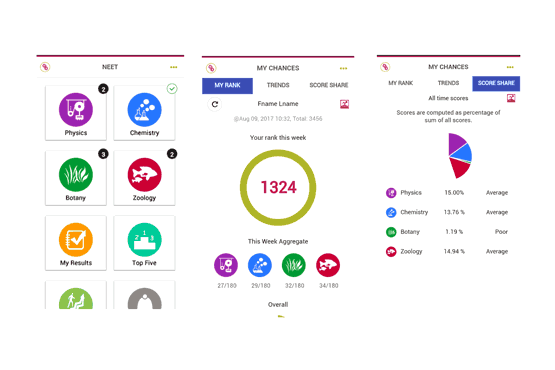 The mock-set-plus recently introduced a feature to summarise results from apps and full length mock exams. This is called overall result analysis, you can find a detailed documentation and an exclusive blog about this feature (Digging deeper into mock-set-plus). One of the key recommendation from overall result analysis is to encourage users to try enough weekly quizzes before attempting full length mock exams.
The mock-set-plus offers free "getting started" papers to introduce exam pattern and user interface. If a user has started scoring 50% or above through apps (weekly), next step would be to try mock-set-plus free papers. These mock-tests are of short duration to help a user to familiarise quickly with mock-set-plus. From our past experience,  there are users who did fairly good in Questionbang weekly exams and I'm sure they did well in their respective exams.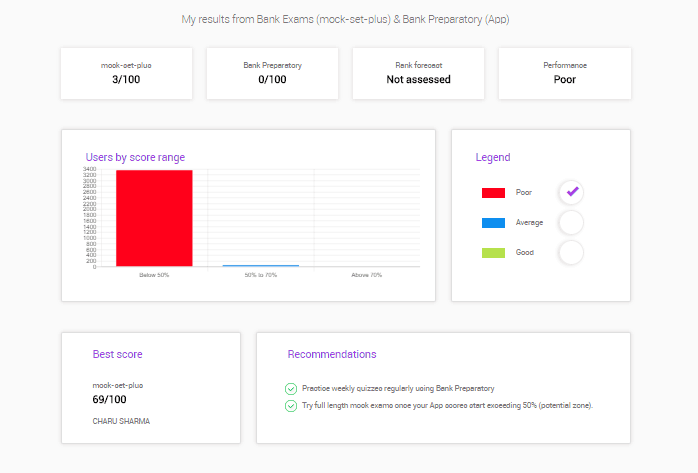 You can asses your exam preparedness, just by using free apps and mock-sets from Questionbang.
Below are the recommendations:
> Attempt weekly quizzes through apps. They are free. You should aim to achieve at-least 50% score through regular practice. A 50% or more score is a good indication that you are prepared to take full length mock exam.
> Make sure to try full length mock exam at mock-set-plus. Please review overall result analysis once you complete getting-started papers. This also is FREE.  Compare weekly performance and full length mock exam performance, this we hope can give a direction for further preparation.