The latest mock-set-plus release is about improving mobile user experience. If you have been using mock-set-plus through one of our apps, then you may have noticed that the mock-set-plus follows different conventions in terms of controls and content.
Assuming you have a running mock-set-plus session in mobile, you can pause and continue the session in a desktop computer using following steps:
Visit https://www.questionbang.com/ws/ .
Login to mock-set-plus – using same account as your mobile session.
In dashboard, you will find in-progress test session as shown below.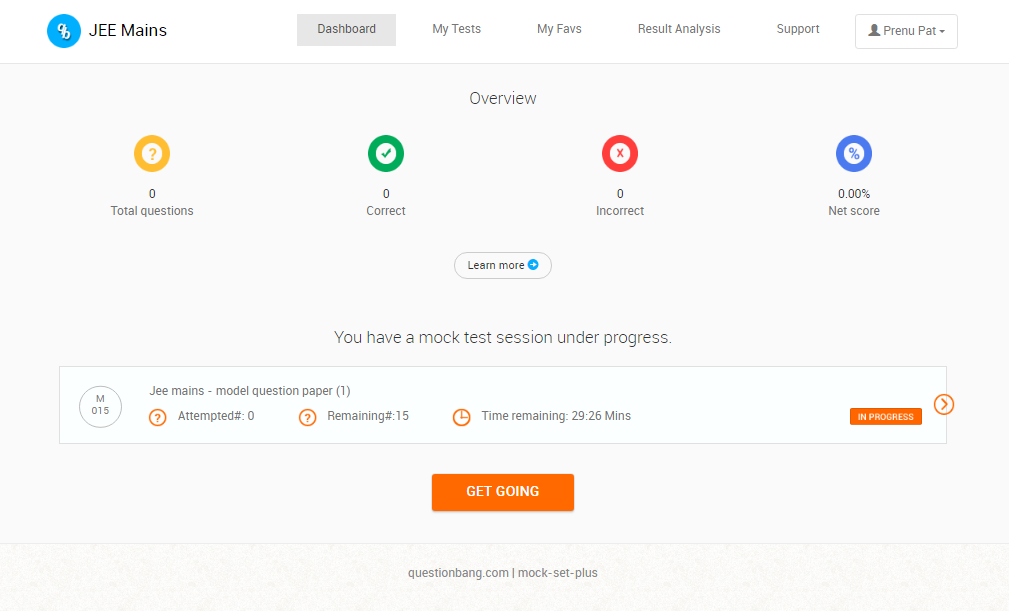 4. Click on get going, you will be taken to live session that you left on mobile.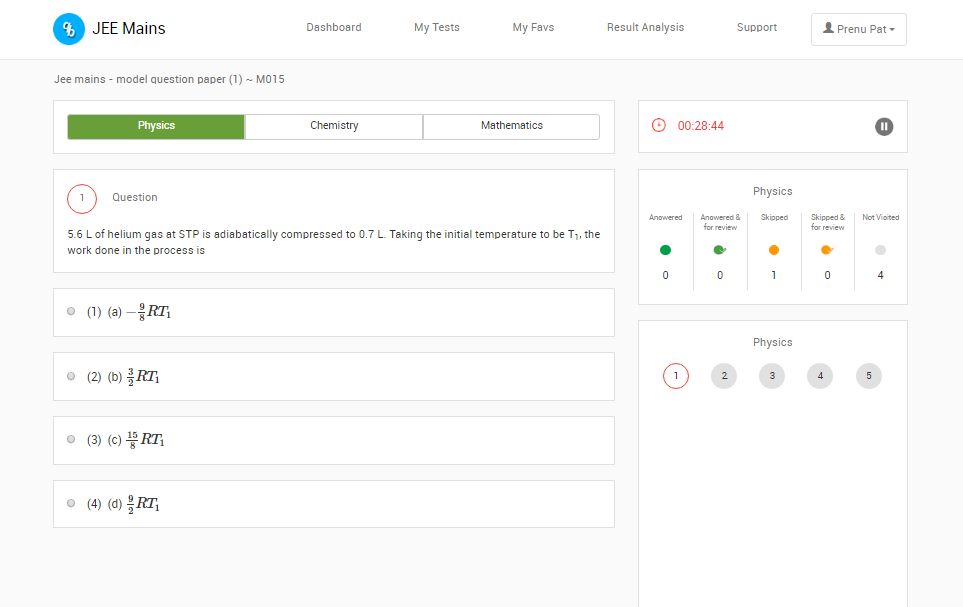 We value your feedback and welcome any comments to help us serve you better.
References: