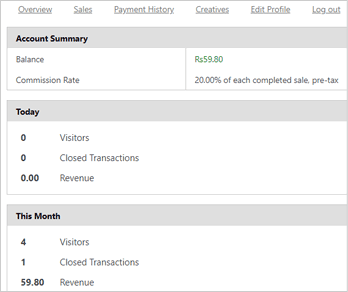 Overview:
This is a dashboad showing summary of your account - clicks, earnings today and this month.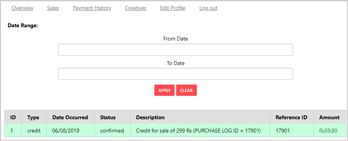 Sales:
This section offers reports on conversions by date range.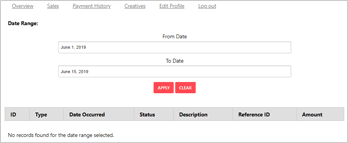 Payment history:
The tab provides reports on commission earnings. You can set date range for reports.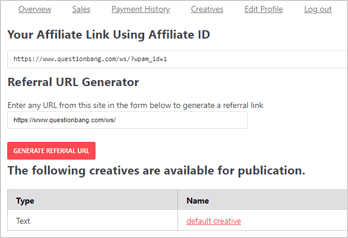 Creatives:
This section offers a feature to generate HTML code for display ads. The ads can use text links or banner images.
Please review understanding display ads to know more about types of ads you can use.