GK & CA
Collection of weekly GK & CA since year 2016.
May, 2020
4770
Saharan Cheetah
For the first time in a decade, the naturalists have filmed a Saharan Cheetah in a Hoggar Mountains national park in Algeria.Saharan cheetah or Northwest African cheetah is a subspecies of Cheetah endemic to Sahara and the Sahel regions of Africa.
Fri, 29 May, 2020
---
4769
Russia constructs its first Stealth Bomber
Russia is currently modernizing its military at a very fast pace. The Stealth Bomber is one such advancement. The bomber is the second-generation combat aircraft after Sukhoi Su-57 supersonic fighter jet.
Fri, 29 May, 2020
---
4768
State Health Register to be launched by Karnataka Govt
"State Health Register" to collect data of all its citizens. The register is first of its kind in the country. The register will hold names of all the citizens of the state. The need to maintain such a register has been raised by COVID-19. The project is to be launched from Chikkaballapur district in Karnataka.
Fri, 29 May, 2020
---
4767
New Fresh water fish "Punitus Sanctus" found
Sanctus means 'holy' in Latin. Punitus is a species of fish that are commonly found in the drains of western and eastern ghats and also in Eastern Himalayas.It grows to a maximum length of 7 cm. It has an extended mouth and hence is different from other species of the Punitus.
Fri, 29 May, 2020
---
4766
Important days (23rd May to 30th May)
May 29: International Day of UN Peacekeepers
World Vape Day to be observed on May 30
May 28: World Hunger Day

Fri, 29 May, 2020
---
4764
Nepal approves new Map: Includes Kalapani
Lipuleh and Limpiyadhura. However, the territories have been claimed by India as well. In October 2019, India issued a new political map that included Lipulekh and Kalapani on its side of border.
Thu, 21 May, 2020
---
4763
First 12,000 HP Electric Loco
On May 19, 2020, the Indian Railways operationalized the first 12,000 HP electric locomotive. The locomotive was built by the French Alstom Company under the Make in India initiative.The locomotive was manufactured at the Madhepura Electric Locomotive in Bihar. It is capable of hauling 6000 tonnes at a top speed of 120 km/hr.
Thu, 21 May, 2020
---
4762
Sun has entered into deepest period of Sunshine Recession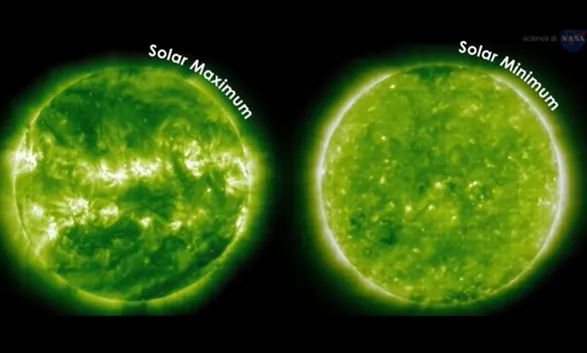 The cycle of the sun lasts for 11 years. This is called Solar Cycle. Solar minimum does not mean that sun becomes dull or its activity reduces. It simply means that the sun is changing forms. The sun spots fade away every 11 years.

Thu, 21 May, 2020
---
4761
Pinanga andamanensis
A rare palm from South Andaman Island has found its second home in Jawaharlal Nehru Tropical Botanic Garden and Research Institute (JNTBGRI) Kerala. The species has been brought to the Indian mainland to prevent its extinction.
Thu, 21 May, 2020
---
4760
Important days (15th May to 21 May)
May 21: International Tea Day
May 20: World Bee Day

Thu, 21 May, 2020
---
4758
COVID-19 vaccine trials that infect participants
WHO backs COVID-19 vaccine trials that deliberately infect participants.The guidelines say it would be 'substantially faster' as far fewer participants need to be exposed to candidate vaccines. (Source: The Hindu)
Wed, 13 May, 2020
---
4757
MP:1st State to launch innovative FIR Aapke Dwar Yojana
Under the scheme, a person need not go to the police station to dodge a complaint. The scheme has deployed the head constables to register the complaints from the people. The scheme will also enable on spot FIR registrations. When the complaints are serious, they will be forwarded to senior officers.
Wed, 13 May, 2020
---
4756
SWASTHVAYU: India creates developing ventilator in 36 days
The Council of Scientific and Industrial Research (CSIR) NAL (National Aerospace Laboratories), Bengaluru has developed a ventilator called "Swasthvayu". The ventilator has been designed in a record time of 36 days. The ventilator developed by CSIR is a Non-Invasive BiPAP Ventilator.
Wed, 13 May, 2020
---
4755
Under 17 FIFA Women World Cup to begin in 2021
On May 12, 2020, the All India Football Federation (AIFF) and the Local Organizing Committee (LOC) have rescheduled FIFA Under 17 Women's World Cup. The game was initially to be conducted on November 2, 2020. Now the postponed game is to be conducted between February 17, 2021 and March 7, 2021.
Wed, 13 May, 2020
---
4754
ACE2 enzyme
The angiotensin Converting Enzyme 2 lies in the outer surface of cells of lungs, heart, kidneys. The primary function of the enzyme is to regulate the transport of amino acids (amino acids are formed from digestion of proteins).
Wed, 13 May, 2020
---
4752
May 9: World Migratory Bird Day
World Migratory Bird Day observed on May 9 every year is celebrated to raise awareness about conservation and ecological importance of such birds in the global ecosystem. The theme of World Migratory Bird Day 2020 is "Birds Connect Our World".
Sun, 10 May, 2020
---
4751
NSAFE: First antimicrobial and washable Face Mask
With increasing demand for face masks to contain transmission of deadly COVID-19 virus, an IIT-Delhi startup has launched an antimicrobial and washable face mask that can be reused upto 50 launderings. The startup named Nanosafe Solutions has developed "NSafe", which the team claims can reduce cost of using mask effectively.
Sun, 10 May, 2020
---
4750
Visakhapatnam gas leak: claims 11 lives; 350 hospitalised
Eleven people, including a six-year-old girl, died and over 350 were admitted to hospitals after styrene monomer gas leaked from a chemical plant belonging to LG Polymers at RR Venkatapuram in Visakhapatnam on Thursday. The gas leak began around 3.30 a.m. in the plant that stands amidst a densely populated area.
Sun, 10 May, 2020
---
4749
Iraq new Prime Minister: Mustafa Al Kadhimi
Iraq's appointment of a new prime minister this week ends months of political deadlock, but to ease the country's accelerating crises, he will now have to win political backing for crucial reforms in the face of deep-rooted vested interests. Iraq named Mustafa al-Kadhimi, a former intelligence chief, as prime minister.
Sun, 10 May, 2020
---
4748
Vandhe Bharat Mission: The Biggest Evacuation Exercise
The Indian government will begin one of the biggest evacuation exercises - Vande Bharat Mission from Thursday to bring Indians stranded abroad. Over 14,800 stranded Indians will be brought back.
Sun, 10 May, 2020
---
4747
Operation "Samudra Setu" launched by Indian Navy
Taking steps to evacuate Indians stranded overseas, the Indian Navy on Tuesday launched 'Operation Samudra Setu' (Sea Bridge) sending naval ships Jalashwa and Magar to the Port of Malè, Republic of Maldives. "The Operation Samudra Setu will commence evacuation operations from 08 May 2020 as part of Phase-1," Navy officials said.
Sun, 10 May, 2020
---
4746
May 5: World Asthma Day
World Asthma Day is an annual event organized by the Global Initiative for Asthma (GINA) to improve asthma awareness and care around the world. It is also to raise awareness, care and support for those people who are affected by asthma. World Asthma Day takes place on the first Tuesday of May. The theme of 2012's event was "You Can Control Your Asthma".
Sun, 10 May, 2020
---
4745
Commonwealth Youth Games postponed to 2023
The 2021 Commonwealth Youth Games was on postponed to 2023 because of clash of dates with Tokyo Olympics, which has been pushed back by a year due to the COVID-19 pandemic. The decision was taken by the Commonwealth Games Federation Executive Board.
Sun, 10 May, 2020
---
4743
Alzheimer Inhibitor developed
Scientists of Jawaharlal Nehru Centre for Advanced Scientific Research operating under Department of Science and Technology has invented a natural product for Alzheimer disease. The Ber-D invented prevents generation of Reactive Oxygen Species. It rescues biomacromolecules from oxidative damages.
Sat, 02 May, 2020
---
4742
Lock Down improves water quality of Ganges
The water pollution of a river is measured based on Biological Oxygen Demand (BOD). The Ganga has become dump yard for industrial waste and untreated sewage. Since 1985, several schemes and programmes have been launched to clean Ganga starting with Ganga Action Plan I. Later in 2015, the biggest initiative Namami Gange was launched.
Sat, 02 May, 2020
---
4741
AYURAKSHA Programme
The programme aimed to maintain the health of front-line workers of COVID-19. It was a joint venture of AIIA and Delhi Police and was titled AYURAKSHA "Corona Se Jung-Delhi Police Ke Sang". The main objective of the programme is to fight against simple and time tested Ayurveda immunity boosting measures.
Sat, 02 May, 2020
---
4740
Irrfan Khan and Rishi Kapoor:
Irrfan and Rishi had vastly different careers, but they shared a relentless ambition to entertain "The only thing certain was the uncertainty," actor Irrfan Khan had said in a note about his fight against cancer — a disease he often called the 'uninvited guest'.
Sat, 02 May, 2020
---
4739
GI Tag
Manipur Black Rice,
Gorakhpur Terracotta,
Kovilpatti Kadalai Mittai,
Kashmir Saffron
Sat, 02 May, 2020
---