GK & CA
Collection of weekly GK & CA since year 2016.
June, 2020
4795
India's First Oral Vaccine for Moderate COVID-19
'Favipiravir (Fabiflu)' was approved by the National Regulatory Authority for Indian pharmaceuticals -Central Drugs Standard Control Organisation (CDSCO) to Mumbai based Glenmark Pharmaceuticals.The drug has shown notable efficacy as per results from Russia and Japan.
Wed, 24 Jun, 2020
---
4794
68 Million Years Old Egg discovered from Antarctica
The Thing was the second-largest egg in terms of size (29 by 20 centimeters) that has been discovered to date. It is the second largest to the Madagascan Elephant Bird (extinct) egg and also the largest soft-shelled egg on record.
Wed, 24 Jun, 2020
---
4793
No Ambubachi Mela at Kamakhya Temple
At the centuries-old historic Kamakhya Temple at Guwahati, for the first time in six centuries of record available from 1565, the 5 days Ambubachi Mela will not be organized due by keeping in mind the possibility of spreading the COVID-19 virus.
Wed, 24 Jun, 2020
---
4792
India's first-ever Largest Virtual Exhibition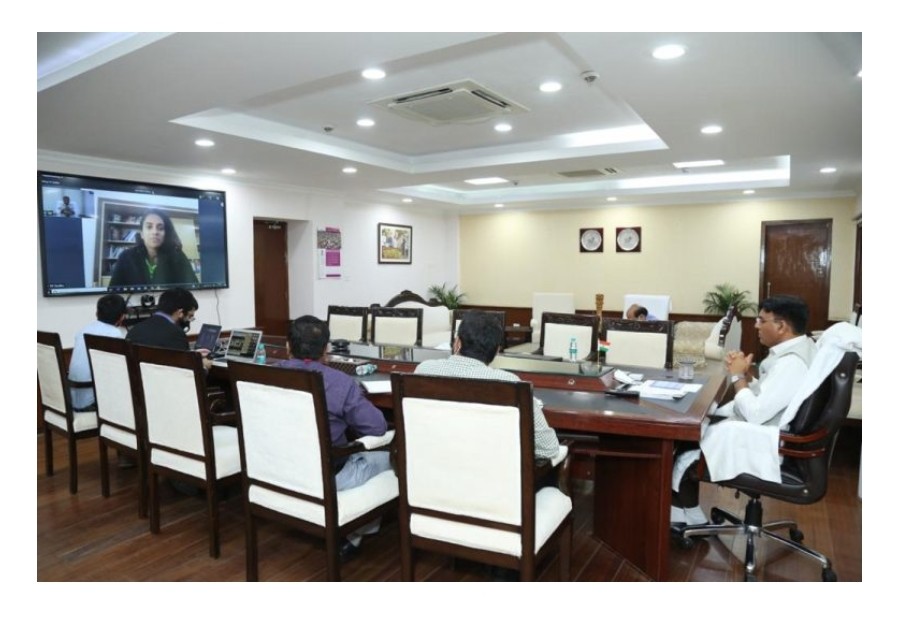 Organized by the Federation of Indian Chambers of Commerce & Industry (FICCI), the five-day Virtual Healthcare & Hygiene Expo was e-inaugurated on 22nd June 2020 by Mansukh Mandaviya (Union Minister of State for Chemicals & Fertilizers).
Wed, 24 Jun, 2020
---
4791
Important days of the week 20th June to 26th June
23rd June: International Olympic Day
23rd June: United Nations Public Service Day
21st June: International Yoga Day
Wed, 24 Jun, 2020
---
4789
Important days of the week 13th June to 20th June
June 16: International Day of Family Remittances | Remittances are a lifeline.
June 15: World Elder Abuse Awareness Day | Lifting up Voices.
June 14: World Blood Donor Day | Safe Blood Saves Lives
June 13: International Albinism Awareness Day | Made to Shine

Sat, 20 Jun, 2020
---
4788
Challenger Deep
The Astronaut and Oceanographer Kathy Sullivan recently reached the deepest point in the ocean, Challenger Deep. With this she has become the first woman to reach the deepest point in the earth.
Tue, 16 Jun, 2020
---
4787
500-year old Temple submerged in Mahanadi found
Resurfaces in Odisha's Nayagarh. NEW DELHI: A 500-year-old temple, which was submerged in river Mahanadi long ago, has been found in Odisha's Nayagarh district. The ancient temple is believed to be dedicated to Lord Vishnu.
Tue, 16 Jun, 2020
---
4786
India's first infectious disease Diagnostic Lab
The laboratory aims to promote and support the idea of becoming self sufficient in difficult times. It was constructed in a record time of 8 days. The laboratory was built with the assistance of Department of Biotechnoogy.
Tue, 16 Jun, 2020
---
4785
India's first gas trading platform launched
The Indian Gas Exchange, the online gas trading platform will act as a subsidiary of Indian Energy Exchange and is to be launched in July 2020. It will be the first online gas trading platform for physical delivery of natural gas. The trading of natural gas in the platform is to be done in rupees.
Tue, 16 Jun, 2020
---
4784
ADIP scheme: 1st Distribution of Assistive aids
The first camp to distribute free assistive aids was organized at Firozpur district of Punjab. The camp was organized by ALIMCO (Artificial Limbs Manufacturing Corporation of India) operating under Ministry of Social Justice and Empowerment.
Tue, 16 Jun, 2020
---
4782
Low cost Covid-19 test from CSIR
Scientists at Hyderabad-based Centre for Cellular and Molecular Biology (CCMB) institution develop low cost Covid-19 test.
Sun, 14 Jun, 2020
---
4781
Ladakh, largest union territory of India
Ladakh is a region administered by India as a union territory, and constituting a part of the larger region of Kashmir. The largest town in Ladakh is Leh, followed by Kargil, each of which headquarters a district. The Leh district contains the Indus, Shyok and Nubra river valleys. The Kargil district contains the Suru, Dras and Zanskar river valleys.
Sun, 14 Jun, 2020
---
4780
Kim Yo Jong
North Korea will take "action" against the South and entrust its military to carry it out, Kim Yo Jong, the powerful sister of leader Kim Jong Un, threatened Saturday in a statement carried by the KCNA news agency.
Sun, 14 Jun, 2020
---
4779
Vasant Raiji, India's oldest first-class cricketer, dies
India's oldest First Class cricketer Vasant Raiji passed away at his home on Saturday morning. He had turned 100 in January. He is survived by his wife and two daughters. A chartered accountant, he was also a well-known chronicler of cricket, having written books on C.K. Nayudu, Ranjitsinhji, Duleepsinhji, L.P. Jai and Victor Trumper.
Sun, 14 Jun, 2020
---
4778
Nepal's new map includes India's territories
The Lower House of Nepal's Parliament on Saturday unanimously passed the historic Second Constitution Amendment Bill guaranteeing legal status for the updated political map of Nepal which includes India's territories in Uttarakhand's Pithoragarh district.
Sun, 14 Jun, 2020
---
4776
Space X: 1st private space company to send astronauts
The firm is owned by the tech-billionaire Elon Musk. The Crew Dragon spacecraft of SpaceX carried two astronauts of NASA Doug Hurley and Bob Behnken to the International Space Station (ISS). Earlier, this feat has been achieved by the governments of the United States, Russia and China.
Sat, 06 Jun, 2020
---
4775
Kolkata Port renamed after Syama Prasad Mookerjee
The Union Cabinet on Wednesday approved the renaming of Kolkata Port as Syama Prasad Mookerjee Port, after the founder of the Bharatiya Jana Sangh.The decision was announced by Information and Broadcasting Minister Prakash Javadekar at a press briefing after the Cabinet meeting chaired by Prime Minister Narendra Modi.
Sat, 06 Jun, 2020
---
4774
June 3: World Bicycle Day
The Assembly acknowledged bicycle for its versatility and longevity and its usage for two centuries. The UN encourage its stakeholders to encourage the use of bicycles as a means of promoting sustainable development and health.
Sat, 06 Jun, 2020
---
4773
May 30: Statehood day
Goa is the smallest state of India, by are and the fourth-smallest state by population. It recently celebrated its statehood day on May 30. In 1961, Indian Army invaded and annexed Goa, Daman and Diu into the Indian union, through Operation Vijay.
Sat, 06 Jun, 2020
---
4772
United Nations General Assembly
The United Nations General Assembly has recently adopted a new voting procedure for the upcoming election of new members of the Security Council. This change is due to the restrictions for large gathering and to ensure social distancing during the Covid-19 pandemic. Usually, the assembly meet in a horseshoe-shaped assembly chamber at UN headquarters.
Sat, 06 Jun, 2020
---