GK & CA
Collection of weekly GK & CA since year 2016.
January, 2019
4013
Nari Shakti Is Oxford Dictionary's:Word Of The Year 2018
The Hindi Word of the Year chosen every year, in many ways, reflects the conversation, ethos of a particular year. The word this year-Nari Shakti has been derived from Sanskrit and when broken down, the word 'nari' means women and 'shakti' means power.
Mon, 28 Jan, 2019
---
4012
Country's 2nd Tulip Garden To Come Up In Uttarakhand
Uttarakhand's first tulip garden will come up over 50 hectares of forest land in Pithoragarh district at a cost of Rs 50 crore. The state government has obtained the Centre's nod for development of the garden.
Sun, 27 Jan, 2019
---
4011
Train 18 named Vande Bharat Express: Piyush Goyal
Acknowledging its made-in-India status, the Indian Railways has named the indigenously manufactured Train 18 as Vande Bharat Express. The train is set to run between Delhi and Varanasi at a maximum speed of 160kmph.
Sun, 27 Jan, 2019
---
4010
National Girl Child Day
The National Girl Child Day is celebrated in India every year on January 24. First initiated in 2008 by the Ministry of Women and Child Development, the National Girl Child Day aims to promote awareness on a range of issues including education, health, and nutrition.
Sun, 27 Jan, 2019
---
4009
National Voters Day 2019
January 25. It is also the day when the country's Election Commission was founded in 1950. The National Voters Day is celebrated to encourage more and more young people to participate in the country's election process and increase voter enrolment.
Sun, 27 Jan, 2019
---
4008
ISRO puts 'lightest satellite' Kalamsat V2 into orbit
India puts 'lightest satellite' Kalamsat V2 into orbit. India has launched what it says is the world's lightest satellite ever to be put into orbit. Weighing only 1.26kg (2.6lb), the Kalamsat-V2 was made by students belonging to a space education firm.
Sun, 27 Jan, 2019
---
4007
Coast guards of India, Japan undertake disaster control
The coast guards of India and Japan undertook disaster control, search and rescue exercises off the coast of Yokohama in Japan. India had hosted the Japanese ships for the exercise last year and this time Japan is hosting the exercise. ICGS Shaunak is the main Indian ship taking part in the drills.
Sun, 27 Jan, 2019
---
4006
Bharat Ratna and Padma Awards 2019
Former President Pranab Mukherjee, Nanaji Deshmukh and singer Bhupen Hazarika. Nanaji Deshmukh and singer Bhupen Hazarika were awarded Bharat Ratna posthumously.

The 112 prominent personalities honoured with the Padma Awards include comprises 4 Padma Vibhushan, 14 Padma Bhushan and 94 Padma Shri Awards.
Sun, 27 Jan, 2019
---
4005
LRSAM test from warship on Odisha's coast a success
BHUBANESWAR: Successfully flight tested Long Range Surface-to-Air Missile (LRSAM) from a warship off western coast. The missile destroyed a low flying aerial target paving way for its deployment in the armed forces.
Sun, 27 Jan, 2019
---
4004
'Walking God' Shivakumara Swami
The most revered Swamiji, who left an indelible imprint with his stellar contributions in the education sector and philanthropy targeted at children in whom he saw the Almighty, was buried as "Kriya Samadhi", according to Veerashaiva/Lingayat traditions, amid chanting of hymns.
Wed, 23 Jan, 2019
---
4003
Pune-Secunderabad Shatabdi is India's cleanest train
IRCTC survey asked passengers about toilets, linen, housekeeping to rank trains. The results of the first-ever 'Total Cleanliness Survey' of the Railways are now out, and the winners are North Western Railway (NWR), which topped the zonal rankings in the 'Premium' category trains.
Wed, 23 Jan, 2019
---
4002
Aparna Kumar: 1st woman IPS, ITBP officer to trek South Pole
Aparna Kumar has become the first woman Indian Police Service (IPS) and ITBP officer to successfully conquer the South Pole, the southernmost point on the globe situated in Antarctica.
Wed, 23 Jan, 2019
---
4001
Lev Landau
He was a Soviet physicist who made fundamental contributions to many areas of theoretical physics.His accomplishments include the independent co-discovery of the density matrix method in quantum mechanics, the quantum mechanical theory of diamagnetism.
Wed, 23 Jan, 2019
---
3997
Hampi Bags 2nd Place On The New York Times List Of 52 Places
Located near the Hospet town in the state of Karnataka, is the ancient village of Hampi. A UNESCO World Heritage Site, this village has recently been placed second on The New York Times '52 Places To Go In 2019'. In fact, it is the only place in India to have earned a spot on the list.
Sat, 19 Jan, 2019
---
3996
PM to release commemorative coin on Sikh Guru Gobind Singh
Prime Minister Narendra Modi will release a commemorative coin on Guru Gobind Singh on Sunday to mark the birth anniversary of the 10th Sikh Guru. He had also released a commemorative postage stamp to mark the occasion.
Sat, 19 Jan, 2019
---
3995
National Youth Day: January 12
India celebrates National Youth Day on January 12 to commemorate the birth anniversary of Swami Vivekananda. the ideals for which he lived and worked could be a great source of inspiration for the Indian Youth.
Sat, 19 Jan, 2019
---
3994
PM Modi receives first ever Philip Kotler Presidential Award
Prime Minister Narendra Modi was awarded first ever Philip Kotler Presidential Award. Philip Kotler Presidential Award aims to spread examples of individuals and companies who create an innovative culture for the economic, social and technological advancements of an industry or a country.
Sat, 19 Jan, 2019
---
3993
January 15: Army Day
It is in recognition of Field Marshal Kodandera M. Cariappa taking over as the first Commander-in-Chief of the Indian Army from General Sir Francis Butcher, the last British Commander-in-Chief of India, on 15 January 1949.
Sat, 19 Jan, 2019
---
3992
Quota for Economically Weaker Sections
A not for profit organisation Youth for Equality has questioned the constitutional validity of the 103rd constitutional amendment act which provides for 10 per cent quota for economically weaker sections.
Sat, 19 Jan, 2019
---
3991
First human rights TV channel Launched
The world's first television channel dedicated to human rights was launched in London by the International Observatory of Human Rights (IOHR). It would be a web-based channel and would deliver human rights issues to audiences in over 20 countries across Europe, Latin America and the Middle East.
Sat, 19 Jan, 2019
---
3990
India's Satyarup becomes world's youngest mountaineer
Youngest man to climb the seven highest peaks and 7 volcanic summits across all continents after conquering Antartica's highest point Mount Sidley. Satyarup hails from Haridevpur in south Kolkata and is a software engineer by profession. He is presently based out of Bangalore.
Sat, 19 Jan, 2019
---
3989
MGR's 102nd birth anniversary
Paying floral tributes to the late Chief Minister MG Ramachandran on his 102nd birth anniversary on Thursday, Chief Minister Edappadi K Palaniswami released two commemorative coins in the denominations of Rs 100 and Rs 5 to mark the occasion.
Sat, 19 Jan, 2019
---
3988
IIT-Hyderabad launches B Tech in Artificial Intelligence,
B.Tech begin from coming academic year and IIT-Hyderabad is already offering an M.Tech course in AI-ML. Globally, IIT Hyderabad is likely the 3rd institute to offer a full-fledged B.Tech. program in AI, after Carnegie Mellon University & Massachusetts Institute of Technology in the U.S.
Sat, 19 Jan, 2019
---
3984
AIBA rankings: Mary Kom becomes world No 1 boxer
MC Mary Kom's unprecedented 6th world title triumph has put her on the coveted number one position in the International Boxing Association's, the latest world rankings.The 36-year-old will have to jump to 51kg in pursuit of her 2020 Olympic dream as 48 kg is not yet included in the games' roster.
Fri, 11 Jan, 2019
---
3983
71st Army Parade: In a 1st, Lady Officer To Lead Contingent
For the first time in the legacy of Indian Army, a lady officer will be leading a contingent on Army Day parade slated to be held on January 15. Lieutenant Bhavana Kasturi is all set to lead the all-male Army Service Corps contingent comprising of 144 male personnel on the 71st Army Day parade.
Fri, 11 Jan, 2019
---
3982
Sikkim may become 1st state to have Universal Basic Income
Sikkim's ruling party, the Sikkim Democratic Front,recently declared to include the Universal Basic Income scheme in its manifesto ahead of the Assembly election in 2019 and aims to implement it by 2022. If everything goes according to the plan, it will be the 1st state to implement UBI in India.
Fri, 11 Jan, 2019
---
3981
First India-Central Asia Dialogue to be held in Uzbekistan
The first India-Central Asia Dialogue will be held in Samarkand, Uzbekistan on January 12 and 13, and will be co-chaired by External Affairs Minister (EAM) Sushma Swaraj and the Foreign Minister of Uzbekistan, Abdulaziz Kamilov.
Fri, 11 Jan, 2019
---
3980
January 10: World Hindi Day
World Hindi Day is celebrated on January 10 every year, marking the anniversary of first World Hindi Conference which was held in 1975. The first World Hindi Conference was inaugurated by the then prime minister Indira Gandhi.
Fri, 11 Jan, 2019
---
3979
Khelo India Youth Games 2019 officially kicks off
The 2nd edition of Khelo India, rechristened as Khelo India Youth Games, which is kick started from January 9 and will go on till January 20 in Pune. The grand sports event will see over 10,000 participants from 29 states and seven Union Territories.
Fri, 11 Jan, 2019
---
3978
Gita Gopinath becomes the 1st female chief economist of IMF
Prominent Indian-American economist Gita Gopinath 47, has joined as the chief economist of the International Monetary Fund, becoming the first woman to occupy the top post at the global lender. he is the 11th chief economist of the IMF.
Fri, 11 Jan, 2019
---
3977
Nasa's Tess discovers new planet 3 times the size of Earth
The newly discovered planet orbits a bright and nearby star which is about 53 light years away in the constellation Reticulum. HD 21749b appears to have the longest orbital period of the three planets so far identified by Tess.
Fri, 11 Jan, 2019
---
3976
United Nations Observes First-Ever 'World Braille Day'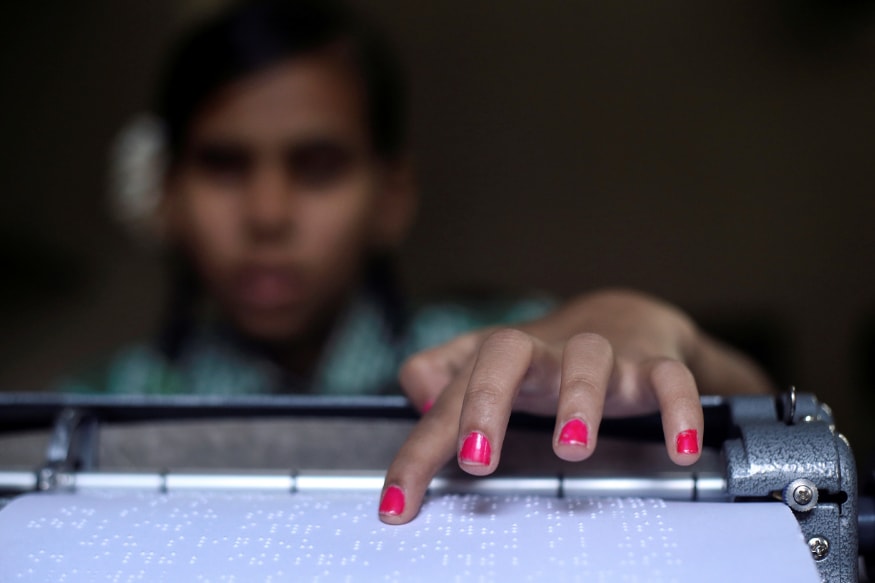 Raising awareness on the importance of Braille for approximately 1.3 billion people living with some form of distance or near vision impairment, the United Nations observed the first official World Braille Day on January 4.
Fri, 11 Jan, 2019
---
3975
Andhra Pradesh bags CBIP award for Polavaram project
AP Water Resources Minister Devineni Umamaheswar Rao received the award in the category of "Best Implementation of Water Resources Project" for better planning, implementation and monitoring at an event here.
Fri, 11 Jan, 2019
---
3972
NASA spacecraft reaches asteroid Bennu, breaks record
NASA's OSIRIS-REx spacecraft broke a record after successfully entering into orbit around the asteroid Bennu – the smallest cosmic object ever to be orbited by a spacecraft. NASA's OSIRIS-REx spacecraft, 110 million kilometers away, carried out a single, eight-second burn of its thrusters.
Fri, 04 Jan, 2019
---
3971
UP: Centre approves renaming of Allahabad as Prayagraj
The Union Home Ministry has approved a Uttar Pradesh government proposal to rename Allahabad as Prayagraj. The decision comes days ahead of the Kumbh Mela being organised by the State government in the city.
Fri, 04 Jan, 2019
---
3970
Karnataka: 84th Kannada sahitya sammelana in Literature hub
The stage is set for the 84th Akhila Bharata Kannada Sahitya Sammelana, which will begin in Dharwad, the land of literary luminaries and maestros of Hindustani classical music. Dharwad, which played an important role in the State's unification movement 62 years ago.
Fri, 04 Jan, 2019
---
3969
69,944 babies welcomed in India on New Year's day:UNICEF
An estimated 3,95, 072 babies were born around the world on New Year's Day, according to UNICEF. Of those, a quarter were born in South Asia alone. Out of these, 69,944 babies were born in India, i,e 17.7 per cent of total newborns.
Fri, 04 Jan, 2019
---
3968
CycleGAN: The clever AI that hid information to cheat later
Artificial Intelligence has become so intelligent that it is learning when to hide information which can be used later. Researchers tasked a machine learning agent with transforming aerial images into a map, and they discovered that it was hiding information in order to cheat later!
Fri, 04 Jan, 2019
---
3967
Facts : A third of all cars sold are electric in Norway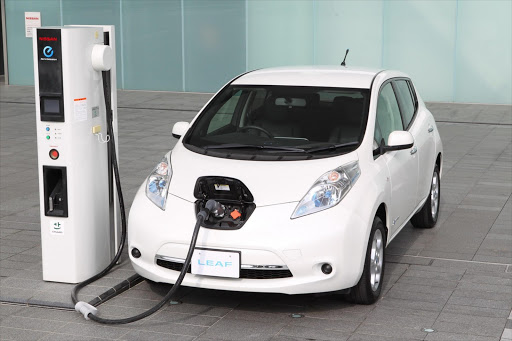 On the mission to stop selling gas-powered vehicles by 2025, Norway is already leading. Over the entire course of 2018, 31.2 percent of all the new cars sold in the country were entirely powered by electricity instead of fossil fuels. That's the highest percentage worldwide.
Fri, 04 Jan, 2019
---
3966
China's lunar probe makes landing on the 'dark side' of moon
China's burgeoning space program achieved a lunar milestone by landing a probe on the mysterious and misnamed "dark" side of the moon. It could eventually help scientists learn more about the early days of the solar system and maybe even the birth of the universe's first stars.
Fri, 04 Jan, 2019
---
3965
A paper sensor that can detect freshness of milk
Scientists at Indian Institute of Technology, Guwahati, have developed a simple paper kit that can test freshness of milk and tell how well it has been pasteurized. Aided with a smart phone app, the kit can help ensure that milk is consumed before it turns too sour.
Fri, 04 Jan, 2019
---
3964
Japan to Withdraw from the International Whaling Commission
Japan announced its decision to withdraw from the International Whaling Commission on Wednesday, in a bid to resume commercial whaling. This will be the first time in 30 years that Japan will resume commercial hunts, but said it would no longer go to the Antarctic.
Fri, 04 Jan, 2019
---
3963
India: 100% electrification before 2019 Republic Day
The government is likely to achieve its 100 per cent household electrification target in the country ahead of Republic Day as it has already energised 2.39 crore out of the targeted 2.49 crore households under Rs 16,320 crore Saubhagya scheme, an official said.
Fri, 04 Jan, 2019
---