GK & CA
Collection of weekly GK & CA since year 2016.
May, 2019
4212
Cricket World Cup
The ICC Cricket World Cup is the international championship of One Day International cricket. The event is organised by the sport's governing body, the International Cricket Council, every four years, with preliminary qualification rounds leading up to a finals tournament.
Thu, 30 May, 2019
---
4211
Murray Gell-Man: Nobel Prize winning physicist
He is credited with bringing order to the universe by helping discover and classifying subatomic particles. Murray was born and raised in New York City, US. He received his bachelor's degree in physics from Yale University in 1948 and his PhD from Massachusetts Institute of Technology (MIT) in 1951.
Thu, 30 May, 2019
---
4210
India elected to Executive Board of 1st UN-Habitat Assembly
India has been elected to the Executive Board of first United Nations Human Settlements Program (UN-Habitat) Assembly. About UN–Habitat It is the United Nations agency for human settlements and sustainable urban development. It was established in 1978 and is headquartered in Nairobi, Kenya.
Wed, 29 May, 2019
---
4209
Swansea University International Dylan Thomas Prize
It is awarded every year for the best published literary work in English language, written by an author aged 39 or under. The prize includes a prize sum of £30,000 and celebrates international world of fiction in all its forms including novels, poetry, drama and short stories. Sri Lankan writer Guy Gunaratne (2019) own prize.
Wed, 29 May, 2019
---
4208
ISSF World Cup Rifle: Apurvi Chandela wins Gold
India's Apurvi Chandela won gold in women's 10m Air Rifle at ISSF World Cup Rifle held in Munich, Germany. This is Apurvi's 2nd Shooting World Cup Gold of 2019 in Women's 10m Air Rifle after the one she won with a world record score in New Delhi in February.
Wed, 29 May, 2019
---
4207
SpaceX: First 60 satellites of its Starlink Constellation
The SpaceX's new array of Starlink communication satellites is intended to provide Internet from space. The launch was conducted by SpaceX's Falcon 9 rockets which began to release the satellites at an altitude of 280 miles (450 kilometers).
Wed, 29 May, 2019
---
4206
Birth Anniversary of freedom fighter Veer Savarkar observed
Swatantryaveer Vinayak Damodar Savarkar's birth anniversary was celebrated on 28 May 2019. On this occasion Prime Minister Narendra Modi paid tributes to VD Savarkar and said that the nation will always remember sacrifices made by Veer Savarkar during the freedom struggle.
Wed, 29 May, 2019
---
4205
SpiceJet: 4th Indian Airline to have 100 aircraft fleet
No-frills airline SpiceJet became fourth Indian airline to have a 100 aircraft in its fleet after a recent induction of a Boeing 737 which became 100th plane. The other three domestic airline with 100 Aircraft fleet are national carrier Air India, now grounded Jet Airways and IndiGo.
Mon, 27 May, 2019
---
4202
May 20 and 21
May 20: World Bee Day celebrated. It marks the birthday anniversary of beekeeping pioneer Anton Janša.
May 21: World Day for Cultural Diversity for Dialogue and Development was celebrated. The year 2019 has been declared 'International Year of Indigenous Languages'.
Sat, 25 May, 2019
---
4201
Japan's 2nd Highest National Award: Shyam Saran
Former Indian Foreign Secretary Shyam Saran is selected for Japan's Second Highest National Award called 'The Order of the Rising Sun, Gold and Silver Star'. He served as India's Foreign Secretary from year 2004 to 2006 during which he played an important role in elevating India-Japan relationship to a strategic partnership.
Sat, 25 May, 2019
---
4200
'Formula One' Legend: Niki Lauda
Austrian national was one of the best known figures in motor racing. He was born in Vienna in February 1949 and became a motor racing legend. He had won three Formula One (F1) world titles between 1975 and 1984. He won the title for Ferrari in 1975 and 1977 and McLaren in 1984.
Sat, 25 May, 2019
---
4199
Dag Hammarskjöld Medal
It is given to members of United Nations peacekeeping operations who have lost their life while serving in peacekeeping operations.Indian peacekeeper, Late Jitender Kumar, an Indian Police Officer, is among the 119 military, police & civilian personnel who will be honored this year.
Sat, 25 May, 2019
---
4198
22 May: International Day for Biological Diversity observed
The day is celebrated every year to increase understanding and awareness about biodiversity issues. The International Day for Biological Diversity (IDB) was first created by Second Committee of the United Nations General Assembly (UNGA) in late 1993.
Sat, 25 May, 2019
---
4197
1st Woman IAF Pilot to qualify for Combat Missions
Flight Lieutenant Bhawana Kanth scripted history by becoming first woman pilot of Indian Air Force (IAF) to qualify to undertake combat missions on a fighter jet.
Sat, 25 May, 2019
---
4196
JF-17 Fighter Jet: delivered to PAF by China
Pakistan Air Force (PAF), China has delivered the first overhauled multi-role JF-17 fighter jet to Islamabad as part of a project undertaken by the two countries over a decade ago for the development and manufacture of the aircraft.
Sat, 25 May, 2019
---
4195
ADB: railway track electrification project
It is the largest single non-sovereign loan ever committed by ADB to IRFC to fund the railways track electrification project As part of a broad modernisation programme that will help India's railway sector transition to electric power and away from dependence on fossil fuels.
Sat, 25 May, 2019
---
4194
NASA unveils schedule for 'Artemis' 2024 Mission
NASA on Thursday (23.05.2019) unveiled the calendar for the "Artemis" program that will return astronauts to the Moon for the first time in half a century, including eight scheduled launches and a mini-station in lunar orbit by 2024.
Sat, 25 May, 2019
---
4193
BrahMos
The Indian Air Force successfully test fired the aerial version of the supersonic BrahMos cruise missile from a Su-30 MKI fighter aircraft.The 2.5 tonne air-to-surface missile has a range of around 300 km, and it will significantly enhance the IAF's combat capability, military officials said.
Sat, 25 May, 2019
---
4192
Quote of the week
Be happy for this moment. This moment is your life. - Omar Khayyam Omar Khayyam was a Persian mathematician, astronomer, and poet. He was born in Nishapur, in northeastern Iran, and spent most of his life near the court of the Karakhanid and Seljuq rulers in the period which witnessed the First Crusade.
Sat, 18 May, 2019
---
4191
G.S. Lakshmi becomes 1st Female ICC Match Referee
India's G.S. Lakshmi ha becomes first woman to be appointed to International Cricket Council's (ICC) International Panel of Match Referee. She will be eligible to take charge in international games with immediate effect.
Sat, 18 May, 2019
---
4190
GFDRR
It is a global partnership which helps developing countries to better understand and reduce their vulnerability to climate change and natural hazards. It involves a grant-funding mechanism, which is managed by World Bank. This grant funding supports disaster risk management projects throughout the world.
Sat, 18 May, 2019
---
4189
Aarohi World's 1st woman to cross Atlantic Ocean solo
India's Captain Aarohi Pandit became world's first woman to cross Atlantic Ocean (AO) solo in a Light Sports Aircraft (LSA) named Mahi. Aarohi Pandit is a 23 year old commercial pilot and LSA licence holder from Mumbai, Maharashtra.
Sat, 18 May, 2019
---
4188
International Day of Families observed on 15 May
The International Day of Families is observed on 15 May every year. Its annual observance reflects the importance international community acknowledges and attaches to families and roles played by them in development.
Sat, 18 May, 2019
---
4187
India Rhino will soon have DNA Database
The Ministry of Environment, Forest and Climate Change (MoEFCC) has undertaken a project to create DNA Profiles of all rhinos present in India. The project which would formally be underway by end of 2019 is set to be completed by 2021 (project's deadline).
Sat, 18 May, 2019
---
4186
India to host Army Scouts Masters Contest for First Time
India for the first time will host the 'Army scouts masters competition'. The event is scheduled to be held between end of July to mid-August 2019, in Jaisalmer City, Rajasthan.
Sat, 18 May, 2019
---
4185
US's Berkeley Lab creates PDK, a Fully Recyclable Plastic
A team of researchers at Lawrence Berkeley National Laboratory of United States' (US) Department of Energy's (DOE) has designed a fully recyclable plastic which can be disassembled into its constituent parts at molecular level. The discovery was reported in journal named Nature Chemistry.
Sat, 18 May, 2019
---
4184
'Mueles' Painting sets Record for Impressionist Work
A Painting by Claude Monet's titled 'Mueles' sold for a record-breaking price of $110.7 million at Sotheby's auction in New York. Meules was made in 1890. The painting auctioned is among one of 25 "Meules" (which means "Grainstacks").
Sat, 18 May, 2019
---
4183
e-Vidhan: Kerala Assembly to Digitize all its Records
The Kerala Legislative Assembly recently announced an initiative to digitize all its records and proceedings under its ambitious project called E-Vidhan which enables state legislature to go fully digital and completely paperless.
Sat, 18 May, 2019
---
4182
First Time Polled Indian Respondents
The Global Drugs Survey, a survey of recreational drug-use for the first time polled respondents from India. It found that more than any other nationalities, Indians are seeking help to reduce their alcohol intake which reflects awareness of abuse.
Sat, 18 May, 2019
---
4179
May 7 : Rabindranath Tagore Jayanti 2019
May 7 2019 was 158th birth anniversary of Rabindranath Tagore, the 1st Asian to win the Nobel Prize in Literature in 1913. The eminent Bengali poet, philosopher, novelist, and lyricist is the only one to be associated with the national anthems of three countries India, Bangladesh and Sri Lanka.
Sat, 11 May, 2019
---
4178
Igor Stimac appointed Indian men's football team coach
Croatia's World Cupper and former manager Igor Stimac is set to become Indian football team's head coach after the AIFF's Technical Committee on Thursday recommended his name for the top job. The 51-year-old Stimac, a member of the Croatian team that finished third in the 1998 World Cup.
Sat, 11 May, 2019
---
4177
World renowned Chardham Yatra begins in Uttarakhand
In Uttrakhand, the world renowned and much awaited chardham yatra began from today. On the auspicious occasion of Akshay Tritya, Gangotri and Yamunotri dhams have been opened for pilgrims. Gangotri dham's kapat was opened at 11.30 in the morning.
Sat, 11 May, 2019
---
4176
India re-elected as an Observer to Arctic Council
India has been re-elected as an observer to intergovernmental forum Arctic Council. The Arctic Council promotes cooperation, coordination and interaction among Arctic states, the region's indigenous communities and particularly on sustainable development and environmental protection.
Sat, 11 May, 2019
---
4175
'Basava Jayanti' 2019 observed on May 7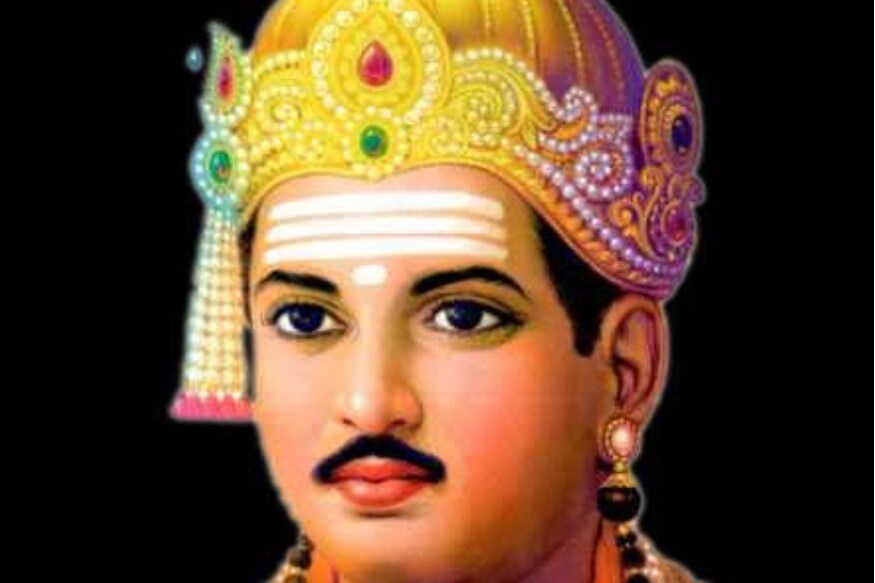 Basava Jayanthi was observed on birthday of Basavanna, a Hindu Kannada poet of 12th century. It was traditionally observed by the Lingayats (also called Virashaiva, are devotees of Shiva in southern India).
Sat, 11 May, 2019
---
4174
Mumbai's last captive white tiger Bajirao dies at 18
The last captive white tiger inside Sanjay Gandhi National Park (SGNP) died of age-related complications on May 3rd morning. The animal was 18 years old. Park officials said the tiger, named Bajirao, was the eldest male in their enclosure and was unable to walk for the past 10 days.
Sat, 11 May, 2019
---
4173
Nepal girl dances for 126 hrs, sets Guinness World Record
A Nepali teenager danced continuously for 126 hours to set a Guinness World Records on "Longest Dancing Marathon by an Individual", a feat previously hold by an Indian.Bandana Nepal beat the record set by Kalamandalam Hemlatha, who danced continuously for 123 hours and 15 minutes in 2011.
Sat, 11 May, 2019
---
4172
Ex-ISRO chief gets France's highest civilian award
Former ISRO chairman A S Kiran Kumar was Thursday conferred with France's highest civilian award - Chevalier de l'Ordre national de la Lgion d'Honneur - for his contribution to India-France space cooperation. Alexandre Ziegler conferred Kumar with the highest civilian honour of France.
Sat, 11 May, 2019
---
4171
May 3 : World Press Freedom Day
The United Nations General Assembly declared May 3 to be World Press Freedom Day to raise awareness of the importance of freedom of the press and remind governments of their duty to respect and uphold the right to freedom of expression enshrined under Article 19 of the 1948 Universal Declaration of Human Rights.
Sat, 11 May, 2019
---
4170
Apurvi Chandela becomes world number one in 10m air rifle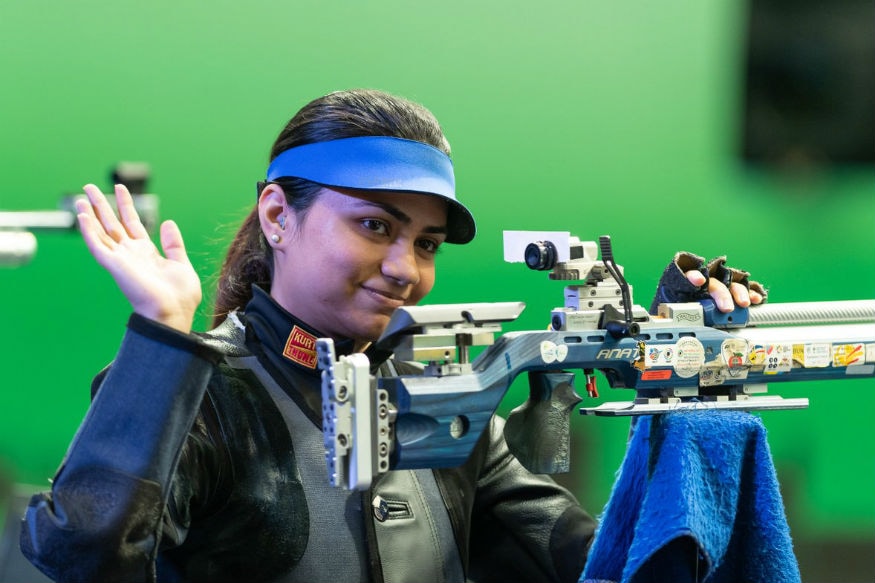 Apurvi Chandela touched a new milestone in her shooting her career as she became the top ranked 10m Air Rifle shooter according to latest rankings released by International Shooting Sport Federation (ISSF).
Sat, 11 May, 2019
---
4167
Barcelona wins La Liga title 2019 in Spain
Barcelona FC has won Spanish La Liga title 2019 by defeating Levante FC by 1-0 goals. In the final match held at Camp Nou in Barcelona, Spain. the lone winning goal for Barcelona was scored by club's Argentine superstar and team captain Lionel Messi at 61st minute.
Thu, 02 May, 2019
---
4166
Goldman Environmental Prize 2019
Six grassroots environmental activists from around the world received prestigious Goldman Environmental Prize 2019. They were honored at award ceremony held at San Francisco Opera House in California, US where Al Gore former US Vice President and environmental activist presented keynote address.
Thu, 02 May, 2019
---
4165
April 29 : International Dance Day
International Dance Day is a global celebration of dance, created by the Dance Committee of the International Theatre Institute (ITI), the main partner for the performing arts of UNESCO. The event takes place every year on 29th April, the anniversary of the birth of Jean-Georges Noverre (1727–1810), the creator of modern ballet.
Thu, 02 May, 2019
---
4164
IIT Madras team develops OCR system for 9 Indian languages
Srinivasa Chakravathy's team at IIT Madras has, developed a unified script for 9 Indian languages, named the Bharati script. The team has now gone a step further since developing the script: it has developed a method for reading documents in Bharati script using a multi-lingual OCR.
Thu, 02 May, 2019
---
4163
Gagandeep Kang awarded Fellowship of the Royal Society, UK
Gagandeep Kang becomes first Indian woman scientist to be awarded Fellowship of the Royal Society (FRS), UK. Gagandeep Kang is a clinician-scientist. She is well known for her key role in the development of Rotavac. In 2016, she was conferred prestigious Infosys Prize.
Thu, 02 May, 2019
---
4162
Asian Wrestling championship: India finishes with 16 medals
India wrapped up their campaign at the Asian Wrestling Championships on a resounding note with 16 medals after Greco-Roman grapplers added a silver and a bronze on the concluding day in Xi'an. Harpreet Singh settled for a silver in 82kg while Gyanender won a bronze in 60kg on the final day.
Thu, 02 May, 2019
---
4161
World's first Malaria Vaccine launched in Malawi, Africa
The world's first malaria vaccine has been launched in Malawi after concerted efforts of over 30 years to protect children from the deadly disease that claims over 435,000 lives globally every year.The World Health Organization (WHO) welcomed the Government of Malawi's landmark pilot programme.
Thu, 02 May, 2019
---
4160
April 26 : World Intellectual Property Day
World Intellectual Property Day is observed annually on 26 April. The event was established by the WIPO in 2000 to "raise awareness of how patents, copyright, trademarks and designs impact on daily life" and "to celebrate creativity, and the contribution made by creators and innovators to the development of societies across the globe".
Thu, 02 May, 2019
---
4159
Qatar to abolish Exit Visa system by 2019
Qatar is set to abolish its controversial exit visa system for all foreign workers by the end of the year, the UN's International Labour Organisation said. Qatar has introduced a series of labour reforms since its selection as the 2022 World Cup host.
Thu, 02 May, 2019
---