GK & CA
Collection of weekly GK & CA since year 2016.
November, 2019
4537
Govt to launch first fixed income ETF of bluechip PSUs
Union Government will launch India's first fixed income Exchange Traded Fund (ETF) comprising debt securities of large central public sector enterprises (PSUs) by mid-December 2019. It will comprise only AAA-rated papers of the PSU companies. It is expected to have a size of Rs 15,000 crore to Rs 20,000 crore.
Sat, 30 Nov, 2019
---
4536
J&K achieves highest road length in country
During the current fiscal year so far, the Jammu and Kashmir has achieved the highest road length in country under Centre's rural roads' programme of Pradhan Mantri Gram Sadak Yojana (PMGSY), a centrally-sponsored scheme under the Union Ministry of Rural Development.
Sat, 30 Nov, 2019
---
4535
Mine Counter Measure Exercise-1st time:India and Japan
The Indian Naval Forces and the Japanese Maritime Self Defense Force (JMSDF) was held on November 23, 2019. This is the firs time an explosive ordance disposal and mine counter measure was held by Indian and Japanese forces.
Sat, 30 Nov, 2019
---
4534
India's first largest biotechnology conference
India's largest biotechnology conglomerate was held in New Delhi between 21 November, 2019 and 23 November, 2019. The event was organized by the Department of Bio Technology under Ministry of Science and Technology along with BIRAC and CII.
Sat, 30 Nov, 2019
---
4533
Researcher finds Earth's Most Uninhabitable Place
Researchers have found an aquatic environment on Earth with complete absence of any form of life. The findings revealed that any form of microbial life was absent in the hot, saline, hyperacid ponds of Dallol Geothermal Field in Ethiopia. The research was published in journal, 'Nature Ecology and Evolution'.
Sat, 30 Nov, 2019
---
4532
GGNP Chhattisgarh's 4th tiger reserve
Chhattisgarh government announced that the state is set to have Guru Ghasidas National Park in Kotiya district as its fourth 'tiger reserve'. This decision was taken in 11th meeting of Chhattisgarh State Wildlife Board chaired by Chief Minister Bhupesh Baghel.
Sat, 30 Nov, 2019
---
4531
Filaria
Filaria is spread through Culex fatigans female mosquito. The disease is caused by the Filarioidea type roundworms. Filaria is the second-largest disease that makes people handicapped on a large scale.
Sat, 30 Nov, 2019
---
4530
Important days 24 Nov to 30 Nov
26 November: National Milk Day
26 November 2019: 70th Constitution Day
25 November: International Day for the Elimination of Violence against Women
Sat, 30 Nov, 2019
---
4529
Royal Aeronautical Society
Honorary Fellowship by Royal Aeronautical Society It is one of the world's highest distinctions for aerospace achievement awarded for only most exceptional contributions to the aerospace profession. It is considered as equivalent to Nobel Prize in the aerospace domain.
Sat, 30 Nov, 2019
---
4528
Landslides Risk Reduction and Resilien
The 1st International Conference on 'Landslides Risk Reduction and Resilience – 2019' was held in New Delhi. It was inaugurated by Union Minister of State for Home Affairs, G. Kishan Reddy.
Sat, 30 Nov, 2019
---
4527
1st company to list commercial papers on stock exchanges
Aditya Birla Finance Ltd, the Non-Banking Financial Company arm of Aditya Birla Capital, has now become the 1st company to list its commercial papers on stock exchanges. The move comes after stock exchanges- the BSE and NSE, came out with a framework for listing of commercial papers, in a bid to broaden investors' participation in such securities.
Sat, 30 Nov, 2019
---
4524
Chandrayaan-2: Vikram hard-landed within 500 metres
All the scientific instruments of the orbiter were performing according to the design and providing valuable scientific data, says Minister of State in the PMO Jitendra Singh
Thu, 21 Nov, 2019
---
4523
Importanat Days (Nov 14 to Nov 23)
17 November: World Day of Remembrance for Road Traffic Victims
19 November: World Toilet Day
20 November: World COPD Day-marked by WHO
20 November: World Children's Day observed

Thu, 21 Nov, 2019
---
4522
GoI conducts 1st ever National Agro Chemicals Congress
The National Agro Chemical Congress was conducted for four days in New Delhi. The Ministry of Agriculture and Farmers Welfare hosted the event. It was the first of its kind. It is to be conducted once in three years. Theme: Country's Status on various fronts of Agro chemicals
Thu, 21 Nov, 2019
---
4521
Sindhu Sudarshan Exercise
To validate battle readiness and operational effectiveness of Sudarshan Chakra Corps in an Integrated Air-Land Battle scenario. Participants: About 40,000 troops, 700 'A' Vehicles and 300 Guns of Sudarshan Chakra Corps of Southern Command.
Thu, 21 Nov, 2019
---
4520
Kolkata becomes first City to Install Third Umpire
In a bid towards upholding state's public health the Kolkata Municipal Corporation (KMC) has installed first of its kind high-end Reverse Transcription Polymerase Chain Reaction (RT-PCR) Machines in India for quick detection of diseases such as dengue, tuberculosis (TB) and swine flu.
Thu, 21 Nov, 2019
---
4519
Darjeeling Green Tea & White Tea receive GI Tag
On November 16, 2019, two tea varieties of Darjeeling were registered under "Geographical Indication of Goods (Registration and Protection) Act, 1999". It includes Green Tea and White Tea of Darjeeling.
Thu, 21 Nov, 2019
---
4518
The 1st Indian to win Italian Golden Sand Art
Sudarsan Pattnaik becomes the first Indian to win the Italian Golden Sand Art Award, 2019. He was felicitated at the International Scorrna Sand Nativity Fete in Italy.
Thu, 21 Nov, 2019
---
4517
India-2nd largest in sending students to US
On November 18, 2019, the "2019 Open Doors Report on International Educational Exchange" was released. According to the report, India remained the largest source of foreign students to the US for the 10th consecutive year. This year alone, India has sent around 202,000 students to the US.
Thu, 21 Nov, 2019
---
4516
Pakistan-1st to introduce WHO approved:Typhoid Vaccine
Pakistan becomes the first country to introduce WHO approved typhoid vaccine. The Vaccine is to be used in southern Sindh province as more than 10,000 cases of Typhoid were documented since 2017.
Thu, 21 Nov, 2019
---
4515
Sarita Devi elected to AIBA first Athletes Commission
Veteran Indian boxer L Sarita Devi was elected unopposed to International Boxing Association's (AIBA) first-ever Athletes Commission. She is among six boxers elected as members of the commission from 5 continents. She will be representing Asian bloc in this Commission.
Thu, 21 Nov, 2019
---
4514
November 12: Public Service Broadcasting Day
Every year 12 November is celebrated as Public Service Broadcasting Day to commemorate the first and only last live visit of Father of the Nation, Mahatma Gandhi, to the studio of All India Radio, Delhi in 1947.
Fri, 15 Nov, 2019
---
4513
Sri Lanka 1st nation to criminalize match-fixing
Sri Lanka has become first South Asian nation to criminalise several offences related to match-fixing. The move comes after Sri Lankan parliament passed of a bill related to it labelled as "Prevention of Offences Related to Sports".
Fri, 15 Nov, 2019
---
4512
Paris Peace
It is an international event on global governance issues and multilateralism, held annually in Paris, France.The Forum convenes heads of states, national and local representatives, representatives from international organizations among others for the purpose of discussing in depth major global challenges and finding practical solutions.
Fri, 15 Nov, 2019
---
4511
India's Ravi Prakash wins BRICS-Young Innovator Prize
India's Ravi Prakash has won the BRICS-Young Innovator Prize at 4th BRICS -Young Scientist Forum's Conclave held during 6-8 November2019 in Brazil. He won the first first prize carrying $25,000 for inventing an affordable indigenous milk chilling unit for smaller and marginal rural dairy farmers.
Fri, 15 Nov, 2019
---
4510
Mathematician Vashishtha Narayan Singh
He received his doctorate from University of California, Berkeley in the year 1969 for reproducing kernels and operators with a cyclic vector. He became a legend as a student when he was allowed by Patna University to appear in the very 1st year of its two-year B.Sc. Mathematics course.
Fri, 15 Nov, 2019
---
4509
HS Code:India's Signature Fabrics-A Boost for Khadi
HS code for signature fabric of India. HS stands for Harmonized System and was developed by the World Customs Organization (WCO). The code is used by customs officers to clear commodities entering or crossing international border.
Fri, 15 Nov, 2019
---
4508
1st govt Hospital Robotic Surgery facility in Safdarjung
The Robotic Surgery Facility was opened in the Safdarjung Hospital, New Delhi. It is one of the biggest tertiary care referral centre of India under the Ministry of Health and Family Welfare. It caters to all poor patients of uro-oncological cancers like bladder cancer, kidney failure, kidney cancers from different parts of the country.
Fri, 15 Nov, 2019
---
4507
Radha Krishna Mathur 1st Lieutenant Governor of Ladakh UT
He was nominated to be the first Lieutenant Governor of Ladakh by President of India on 25 October 2019. He was administered Oath of Office and Secrecy by Chief Justice of Jammu and Kashmir High Court Gita Mittal.
Fri, 15 Nov, 2019
---
4506
Rosogolla Dibas:GI Tag granting
West Bengal celebrated the 'Rosogolla Dibas' or Rasgulla Day on 14 November 2019 to mark the granting of Geographical Indication (GI) tag of 'Banglar Rosogolla' or Bengal's Rasgulla to the state on this day two years ago (14 November 2017).
Fri, 15 Nov, 2019
---
4505
Indo-French collab: Largest FDI project of Indian Railways
The Indian Railways and Alstom came together in the intention of transforming the freight transportation of India. In line with the collaboration, the MELPM-Madhepura Electric Locomotive Private Limited has been established. MELPM will now manufacture 800 electric locomotives for freight services with the foreign investment of 3.5 billion Euros.
Fri, 15 Nov, 2019
---
4504
NEET 2020 Chapterwise Online Mock Tests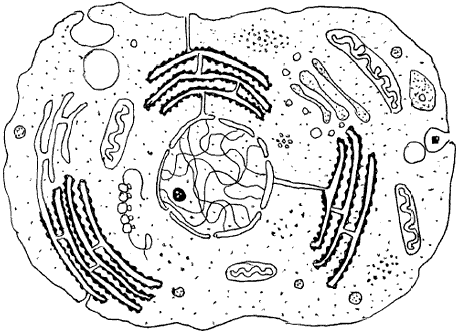 Get practicing – be an exam winner!
Sat, 09 Nov, 2019
---
4502
ASI: Gottiporlu-a historic trade centre
The Archaeological Survey of India has discovered the remains of huge settlement during its first phase of excavation at Gottiprolu near Naidupeta, Nellore, Andhra Pradesh. It has uncovered a mass settlement that was surrounded by a massive brick enclosure
Sat, 09 Nov, 2019
---
4501
Kanpur is world's most polluted city
The city of Kanpur in Uttar Pradesh held the title for the world's most polluted city in the latest edition of Guinness World Records. The book,Guinness World Records 2020, lists thousands of new record titles and holders that will educate curious readers of all age groups. It is released annually by publisher Penguin Random House.
Sat, 09 Nov, 2019
---
4500
Important days of week 31 Oct 2019 to 09 Nov 2019
October 31: World Cities Day
October 29: Odisha Disaster Preparedness Day
Vigilance Awareness Week (28th October, 2019 to 2nd November, 2019)
November 5: World Tsunami Awareness Day
Sat, 09 Nov, 2019
---
4499
Container Cargo Movement 1st time in River Brahmaputra
A landmark container cargo consignment will sail on inland waterway from the Haldia Dock Complex, Kolkata to the Inland Waterways Authority of India terminal at Pandu in Guwahati.The main objective of the waterway is to improve connectivity to the North Eastern Region. The containers will carry edible oil, petrochemicals, beverages, etc.
Sat, 09 Nov, 2019
---
4498
1st-ever Arts Exposition: Intellectual Challenges
India's first-ever Arts Exposition for talents with intellectual challenges called 'eCAPA 2019 – Art from the Heart' was inaugurated in New Delhi. This exposition will continue till 14 November 2019 at STIR Gallery, Chattarpur Farms.
Sat, 09 Nov, 2019
---
4497
Largest astrophysics assemble
The Guinness World Records for the largest astrophysics lesson 45 min & assembly of spectroscopes was successfully achieved by Kolkata students at Science City, Kolkata. Attempted on the 1st day of 5th India International Science Festival 2019 in which over 1,598 students participated.
Sat, 09 Nov, 2019
---
4496
First BIMSTEC Ports Conclave at Visakhapatnam
Between November 7 and November 8, 2019, the Ministry of shipping is hosting the first ever BIMSTEC Ports' Conclave. The Bay of Bengal Initiative for Multisectoral Technical and Economic Cooperation is an international organization that involves South East Asian and South Asian countries.
Sat, 09 Nov, 2019
---
4495
IIT-Madras: country's first standing wheelchair: Arise
Indian Institute of Technology (IIT) Madras has launched country's first indigenously designed standing wheelchair named as 'Arise' in presence of Union Minister of Social Justice and Empowerment Thawarchand Gehlot at the institute.
Sat, 09 Nov, 2019
---
4494
ASI finds 2,000-year-old trade center in Andhra Pradesh
The ASI (Archaeological Survey of India) recently discovered that the present-day state of Andhra Pradesh had a maritime center near the banks of Swarnamukhi river around 2,000 years ago.
Sat, 09 Nov, 2019
---
4493
Cosmic Yeti
Scientists have accidentally discovered 'the footprints a monstrous galaxy' being called as 'Cosmic Yeti' in early universe that has never been seen before. The discovery provides new insights into the first growing steps of some of biggest galaxies in universe.
Sat, 09 Nov, 2019
---
4492
Air India depicts Ik Onkar mark Guru Nanak's birth
In a unique gesture to mark 550th birth anniversary of Baba Guru Nanak Dev (founder of Sikhism and the first of ten Sikh Gurus), Air India has painted Sikh religious symbol 'Ik Onkar' on the tail of one of its aircraft. 'Ik Onkar' religious symbol is a central tenet of Sikh religious philosophy.
Sat, 09 Nov, 2019
---
4491
Understanding A NEET Success Story
Every year, 1.5+ million students appear for NEET exam, only 10% of the
more...
Sat, 02 Nov, 2019
---
4489
Lucknow-based school enters Guinness Book of World Records
Lucknow-based City Montessori School (CMS) has won the Guinness World Record for becoming the 'world's largest school' in terms of strength of students.City Montessori School (CMS) has won the global award for having largest number of students in 2019-20. At present, the CMS has 18 branches and approximately 56,000 students all over the city.
Fri, 01 Nov, 2019
---
4488
Gandhinagar Gujarat's 1st kerosene free district
On October 25, 2019, Union Minister Amit Shah allocated 1000 LPG connections to women in Gandhinagar district of Gujarat. This makes Gandhinagar first district in Gujarat to become kerosene-free.
Fri, 01 Nov, 2019
---
4487
First-ever Ladakh Literature Festival
Ladakh administration is organizing the first-ever Ladakh Literature festival. The three day Literature Festival is being organized from 29 to 31 October 2019. At venues like historic Leh palace and Central Asian Museum the Ladakh Literature Festival will now be held annually.
Fri, 01 Nov, 2019
---
4486
World Guinness Record for lighting 4 lakh diyas
On October 26, 2019, in the city of Ayodhya 4 lakh earthen lamps were lit along the banks of Sarayu river. The event was organized by the Uttar Pradesh CM Yogi Adityanath. It was the third and largest Deepotsav in Ayodhya after he came to power.
Fri, 01 Nov, 2019
---
4485
Aarambh: First ever foundation civil service course
The GoI has launched the first ever common foundation course called the "Aarambh" for civil servants at the Statue of Unity, Kevadia, Gujarat. Around 500 newly recruited bureaucrats will undergo six-day training. The World Bank president David Malpass addressed the probationers near the statue on 27th October, 2019.
Fri, 01 Nov, 2019
---
4484
Tiny beetle named after climate activist Greta Thunberg
Scientists at the British Natural History Museum in London, UK have officially named a tiny species of beetle that was discovered more than 50 years ago as 'Nelloptodes gretae', to honour the 16-year-old Swedish climate activist.
Fri, 01 Nov, 2019
---
4483
IndiGen Genome
The Council of Scientific & Industrial Research (CSIR) has conducted a Whole Genome Sequencing of around 1,008 Indians from different populations across country in order to generate data on genetic diseases and to know risk of genetic diseases in future generations. The project is called as IndiGen Genome project.
Fri, 01 Nov, 2019
---
4482
HBR's top 10 best-performing CEOs
Three Indian-origin chief executive officers (CEOs) have been featured in 'The Best-Performing CEOs in World, 2019 list of world's top 10 best-performing chief executives. The list is compiled by the Harvard Business Review (HBR) and features 100 CEOs.
Fri, 01 Nov, 2019
---
4481
MIT develop new technology to remove CO2 from air
Researchers from MIT, US have developed a new technology to capture carbon dioxide from a stream of air, virtually at any concentration level. This is a new advance that may pave the way for new strategies to reduce atmospheric greenhouse gas levels.
Fri, 01 Nov, 2019
---
4480
Sardar Patel National Unity Award
Centre government has instituted 'Sardar Patel National Unity Award', the highest civilian award in field of contribution to unity and integrity of India, in the name of Sardar Vallabhbhai Patel, most popularly known as Iron Man of India or the founding father of the Republic of India.
Fri, 01 Nov, 2019
---
4479
IIIT Hyderabad create first ever Indian Brain Atlas
Researchers at International Institute of Information Technology (IIIT-H), Hyderabad, have created the first-ever Indian Brain Atlas referred to as IBA 100. The research has been published in a peer-reviewed journal– Neurology India.
Fri, 01 Nov, 2019
---