GK & CA
Collection of weekly GK & CA since year 2016.
September, 2020
4883
Quote of the day
Your best teacher is your last mistake - Avul Pakir Jainulabdeen Abdul Kalam (15 October 1931 – 27 July 2015) was an Indian aerospace scientist and politician who served as the 11th President of India from 2002 to 2007.
Sat, 26 Sep, 2020
---
4882
S.P. Balasubrahmanyam (1946 - 2020)

The legendary playback singer S.P. Balasubrahmanyam is no more. Popularly known as SPB, Balasubrahmanyam made his singing debut in 1966 with Telugu movie Sri Sri Sri Maryada Ramanna. He sang over 40,000 songs in different languages in different eras of Indian cinema.
Sat, 26 Sep, 2020
---
4881
September 24 : World Maritime Day

World Maritime Day is observed on September 24 to mark the contribution of international maritime industries towards the economy of the world especially shipping. Every year the International Maritime Organization (IMO) celebrates World Maritime Day.
Sat, 26 Sep, 2020
---
4880
Kerala Tourism's campaign wins PATA award

'Human by Nature' was a marketing strategy to revive tourism that was hit by the 2018 floods and the Nipah outbreak. The campaign had helped Kerala Tourism achieve record growth of 17.2% in tourism arrivals in 2019, the highest in 24 years. The campaign had helped Kerala Tourism achieve record growth.
Sat, 26 Sep, 2020
---
4879
India successfully test-fires nuke-capable Prithvi-II

Prithvi-2 is capable of carrying 500-1,000 kg of warheads and is powered by liquid propulsion twin engines. The state-of-the-art missile uses advanced inertial guidance system with maneuvering trajectory to hit its target.
Sat, 26 Sep, 2020
---
4878
Over 380 whales dead in Australia mass stranding

Nearly the entire pod of 460 long-finned pilot whales stuck in Macquarie Harbour - on the rugged and sparsely populated west coast of Tasmania — has now perished. "We can confirm that 380 whales are dead," said Tasmania's Parks and Wildlife Service manager Nic Deka.
Sat, 26 Sep, 2020
---
4877
September 23 : International Day of Sign Languages

The UN General Assembly has proclaimed 23 September as the International Day of Sign Languages in order to raise awareness of the importance of sign language in the full realisation of the human rights of people who are deaf.
Sat, 26 Sep, 2020
---
4876
First Direct Cargo Ferry Service between India and Maldives

The ferry service, which was announced by PM Narendra Modi in June 2019 during his visit to Maldives, was launched in an e-flag-off ceremony jointly by MoS Shipping Mansukh Mandaviya and Minister of Transport and Civil Aviation of Maldives Aishath Nahula.
Sat, 26 Sep, 2020
---
4874
India's first private Jet Terminal at New Delhi

Civil Aviation Minister Hardeep Singh Puri inaugurated India's first General Aviation Terminal at Delhi airport. The terminal has 57 parking bays and can handle up to 150 private jet flights per day. Flight operations of private jets are classified under the 'general aviation' category
Mon, 21 Sep, 2020
---
4873
September 21: International Day Of Peace
The International Day of Peace, sometimes officially known as World Peace Day, is a United Nations-sanctioned holiday observed annually on 21 September. It is dedicated to world peace, and specifically the absence of war and violence, such as might be occasioned by a temporary ceasefire in a combat zone for humanitarian aid access.
Mon, 21 Sep, 2020
---
4872
What is the importance of Kosi Mahasetu Bridge?

Maha Setu Bridge is 1.8 km long and provides a short route to the Eastern parts of India. It enhances the accessibility to transport army and military related equipment from Northern part of India to North Eastern parts of India. The bridge is being constructed at a cost of rupees 516 crores.
Mon, 21 Sep, 2020
---
4871
September 21: World Alzheimer's Day
World Alzheimer's Day, September 21st of each year, is a day on which Alzheimer's organizations around the world concentrate their efforts on raising awareness about Alzheimer's and dementia. Alzheimer's disease is the most common form of dementia, a group of disorders that impairs mental functioning.
Mon, 21 Sep, 2020
---
4870
Union Minister Harsimrat Kaur Badal Resigns

Terming the two agriculture marketing reform Bills passed by the Lok Sabha on Thursday as "anti-farmer" legislation, Shiromani Akali Dal (SAD) MP and Food Processing Minister Harsimrat Kaur Badal resigned from the Union Cabinet in protest.
Mon, 21 Sep, 2020
---
4869
India allows export of onions in transit to Bangladesh

India has allowed the export of around 25,000 tonnes of onions to Bangladesh on an emergency basis even as its ban on export of onion comes into effect. A source in the Bangladesh High Commission in New Delhi and Indian High Commission in Dhaka has confirmed the development.
Mon, 21 Sep, 2020
---
4868
India becomes Observer in anti-piracy group
As an Observer at the DCOC/ Jeddah Amendment, India looks forward to working together with DCOC/JA member states towards coordinating and contributing to enhanced maritime security in the Indian Ocean Region", said the Ministry of External Affairs.
Mon, 21 Sep, 2020
---
4867
September 16: World Ozone Day
September 16 was designated by the United Nations General Assembly as the International Day for the Preservation of the Ozone Layer. This designation had been made on December 19, 2000, in commemoration of the date, in 1987, on which nations signed the Montreal Protocol on Substances that Deplete the Ozone Layer.
Mon, 21 Sep, 2020
---
4866
Russia to sell COVID-19 vaccines to India

Russia's sovereign wealth fund said it will supply India's Dr Reddy's Laboratories with 100 million doses of the Sputnik-V vaccine against Covid-19 once it receives regulatory approval in India. Clinical trials of the Russian vaccine in India are expected to follow and to be held jointly with the Indian firm.
Mon, 21 Sep, 2020
---
4864
UNICEF to lead global procurement, supply of COVID vaccines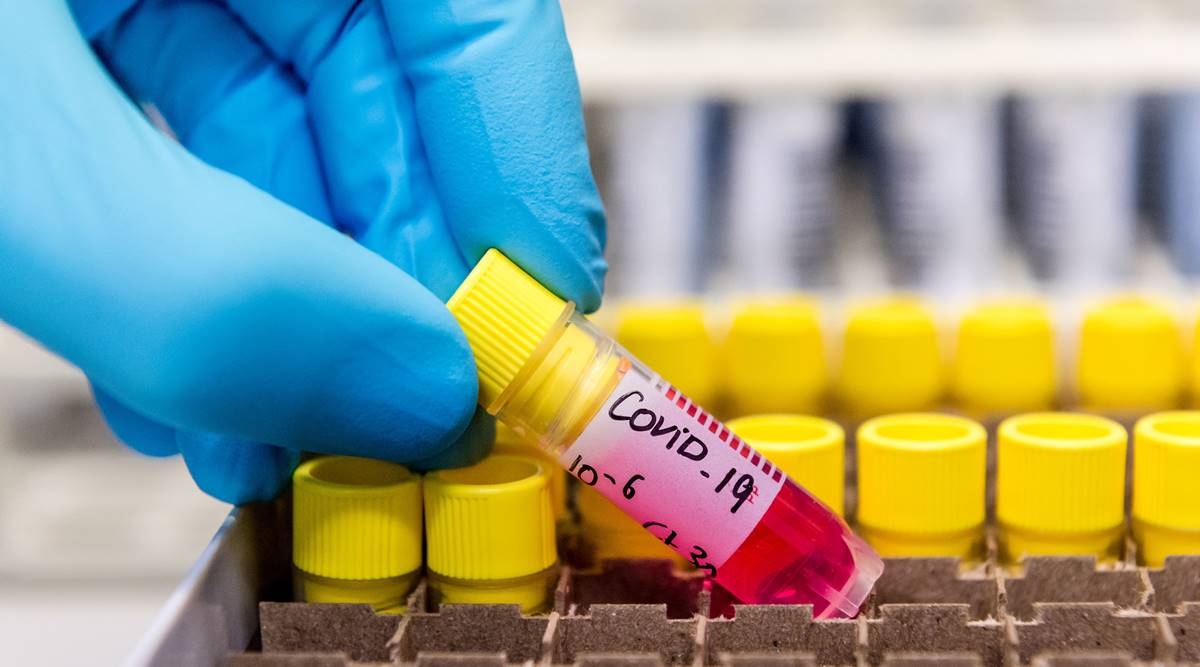 In what could possibly be the world's largest and fastest ever operation of its kind, the UNICEF will be leading the procurement & supply of coronavirus vaccines to ensure that all countries have fast and equitable access to initial doses when they are available
Sat, 12 Sep, 2020
---
4863
September 8: International Literacy Day
International Literacy Day is an international observance, celebrated each year on 8 September, that was declared by UNESCO on 26 October 1966 at the 14th session of UNESCO's General Conference. It was celebrated for the first time in 1967. Its aim is to highlight the importance of literacy to individuals, communities and societies.
Sat, 12 Sep, 2020
---
4862
Indira Gandhi Peace Prize awarded to Sir David Attenborough

Sir David Attenborough was conferred with the prestigious Indira Gandhi Peace Prize for the year 2019. He is an English broadcaster and a historian. He is popular for writing and presenting the BBC Natural History Unit. He worked to make aware to preserve and protect the biodiversity of the planet.
Sat, 12 Sep, 2020
---
4861
Khadi Agarbatti Aatmanirbhar Mission approved

Union Minister for MSME Nitin Gadkari has approved a unique employment generation program proposed by Khadi and Village Industries Commission (KVIC) to make India Aatmanirbhar in Agarbatti production, Ministry of Micro,Small & Medium Enterprises.
Sat, 12 Sep, 2020
---
4860
First-ever cannabis medicine project coming up in Jammu

Canada become the 1st country to invest in Jammu and Kashmir. It is to be the 1st foreign investment in the union territory in the field of medicine. Cannabis Medicine project that is the 1st project got foreign investment after art 370.
Sat, 12 Sep, 2020
---
4858
Yakshagana

Yakshagana is a traditional Indian theatre form, developed in Dakshina Kannada, Udupi, Uttara Kannada in the state of Karnataka and in Kasaragod district in Kerala that combines dance, music, dialogue, costume, make-up, and stage techniques with a unique style and form. (Source: Wikipedia/Hindu)
Mon, 07 Sep, 2020
---
4857
The Turbulent Years 1980-1996
Book by Pranab Mukherjee ~ A sharp insider's account of the many political and economic decisions that shaped the future of modern India. (Source: Rupa publications)
Mon, 07 Sep, 2020
---
4856
Shaheed Rajguru
Shivaram Hari Rajguru was an Indian revolutionary from Maharashtra, known mainly for his involvement in the assassination of a British Raj police officer. He also fought for the independence of India and On 23 March 1931 he was hanged by the British government along with Bhagat Singh and Sukhdev Thapar. (Source: Wikipedia)
Mon, 07 Sep, 2020
---
4855
World Teachers' Day
World Teachers' Day, also known as International Teachers Day, is an international day held annually on October 5. Established in 1994, it commemorates the signing of the 1966 UNESCO/ILO Recommendation concerning the Status of Teachers, ~a standard-setting instrument that addresses the status and situations of teachers around the world (Source: Wikipedia)
Mon, 07 Sep, 2020
---
4854
Honeybee venom 'kills some breast cancer cell

Australian scientists say the venom from honeybees has been found to destroy aggressive breast cancer cells in a lab setting. The venom - and a compound in it called melittin - were used against two cancer types which are hard to treat: triple-negative and HER2-enriched. (Source: www.bbc.com)
Mon, 07 Sep, 2020
---
4853
Vivekananda Rock Memorial

Vivekananda Rock Memorial is in Vavathurai, Kanyakumari. Built in 1970 in honour of Swami Vivekananda who is said to have attained enlightenment on the rock. According to local legends, it was on this rock that Goddess Kumari performed tapas in devotion of lord Shiva. (Source: Wikipedia)
Mon, 07 Sep, 2020
---