GK & CA
Collection of weekly GK & CA since year 2016.
December, 2018
3960
Vedangi Kulkarni:Indian woman becomes fastest Asian to cycle
A 20-year-old Pune woman Vedangi Kulkarni has become the fastest Asian to cycle the globe. She has completed the 29,000 km distance required to qualify as bicycling across the globe. She has spent 159 days peddling up to 300 km a day in 14 countries.
Sat, 29 Dec, 2018
---
3959
India's first music museum to be set up in Thiruvaiyaru
Tamil Nadu has announced the setting up of country's first music museum with assistance from the Central government in Thiruvaiyaru which is the birthplace of Saint Tyagaraja, one of the Trinities of Carnatic music. The other two of the Trinity are Muthuswami Dikshitar and Syama Sastri
Sat, 29 Dec, 2018
---
3958
India Celebrates National Farmers Day
India celebrates National Farmers Day on 23rd December to commemorate the birth anniversary of the 5th Prime Minister of India, Choudhary Charan Singh. He was a farmer's leader and he had introduced many policies to improve the lives of the Indian farmers.
Sat, 29 Dec, 2018
---
3957
Commemorative coin in honour of Atal Bihari Vajpayee
PM Modi on 24th December 2018, a day before Vajpayee's 94th birth anniversary released a commemorative coin worth Rs 100 in honour of former prime minister Atal Bihari Vajpayee.
Sat, 29 Dec, 2018
---
3956
24th December: National Consumers Day
The theme of the 2018 National Consumers Day was "Timely Disposal of Consumer Complaints" The National Consumers Day is celebrated on the 24th December because it was on the 24th December 1986 the Consumer Protection Act, 1986 had received the assent of the president.
Sat, 29 Dec, 2018
---
3955
PM Modi inaugurates Bogibeel Bridge
Birth anniversary of the late Atal Bihari Vajpayee i.e. December 25 which is observed as "Good Governance Day". This 4.9 km-long bridge is the nation's only fully welded bridge and for the first time European codes and welding standards were adhered to and it has a life of about 120 years.
Sat, 29 Dec, 2018
---
3954
'Made in India' e-dumper put into trial by Coal India
Coal India for the first time, has started using an indigenously-made, 205-tonne electric dumper, a critical piece of equipment in mining. This indigenously-made dumper has been developed by state-owned BEML. Coal India has put this electric dumper on a trial in Northern Coalfields' coal mine.
Sat, 29 Dec, 2018
---
3953
China's navigation satellite system BeiDou
China's BeiDou Navigation Satellite System (BDS) has started offering global service. It is touted as a rival to America's Global Positioning System. Pakistan has become the first foreign nation to use the BeiDou system ending its reliance on GPS.
Sat, 29 Dec, 2018
---
3952
Subhash Chandra Bose Aapda Prabandhan Puraskaar
The central govt has launched Subhash Chandra Bose Aapda Prabandhan Puraskaar annual awards to recognition the excellent work done by individuals and institutions in the country in the field of disaster management.
Sat, 29 Dec, 2018
---
3951
India to build new vertical bridge to replace Pamban Bridge
Indian Railways is building the country's first vertical-lift bridge to connect Rameswaram to mainland India. The bridge will allow ships and steamers to pass through without any hindrance. The new bridge would replace the existing 104-year-old Pamban bridge.
Sat, 29 Dec, 2018
---
3947
PV Sindhu wins maiden BWF World Tour Title
PV Sindhu, the 2016 Rio Olympic silver medallist, created history on 16th December 2018 as she became the first Indian to win the BWF World Tour. Finals. She defeated Japan's Nozomi Okuhara, the 2017 world champion, by 21-19 21-17 in the final match that lasted for an hour and two minutes.
Thu, 20 Dec, 2018
---
3946
International Migrants Day 2018 observed on 18th December
International Migrants Day is observed every year on 18 December. The Resolution 55/93 was adopted by UN on 4th December 2000. intergovernmental and non-governmental organizations (NGOs) in different countries disseminate information on human rights and fundamental political freedoms of migrants among the people.
Thu, 20 Dec, 2018
---
3945
Indra Navy-18 Joint Exercise concluded b/w India & Russia
Indra Navy-18, a bilateral naval exercise, between India and Russia concluded on 16th December 2018. It was a 4-day maritime exercise that took place n the Bay of Bengal. INDRA NAVY or India – Russia Navy Exercise is being conducted since 2003. The first edition of this exercise was conducted in May 2003 in India.
Thu, 20 Dec, 2018
---
3944
World record for continuous operation for 941 days
The Kaiga Atomic Power Station of Karnataka has created a new world record, with one of its units functioning continuously without any interruption for more than 940 days.Previous world record was held by Unit 2 of Heysham of the United Kingdom. It operated 940 days.
Thu, 20 Dec, 2018
---
3943
National Cancer Institute opened in Jhajjar, Haryana
India's largest Cancer Institute, National Cancer Institute (NCI), has opened on 18th December 2018 in Jhajjar, Haryana for public services. The National Cancer Institute will be formally inaugurated in January 2019.
Thu, 20 Dec, 2018
---
3942
Capital 1st merges with IDFC Bank to create IDFC First Bank
The merger between IDFC Bank and Capital First was announced on 13th January 2018. The new bank i.e. IDFC First bank will have a loan asset book of Rs 1.03 lakh crore. V Vaidyanathan, who is the founder and chairman of Capital First Ltd, has been appointed as the Managing Director and CEO of the newly formed IDFC First bank.
Thu, 20 Dec, 2018
---
3941
Champaran Satyagraha
The Department of Post has issued a Commemorative Postage Stamp on Rajkumar Shukla in New Delhi on 18th December 2018. The stamp was released as a tribute to the contribution made by Rajkumar Shukla in the launch of Champaran Satyagraha in the year 1917.
Thu, 20 Dec, 2018
---
3940
Minorities Rights Day observed on 18th December in India
This day is observed to promote the rights of Minority communities in India. Also, the awareness creation about the Minority Rights is the objective of celebrating this day as Minorities Rights Day. Every state in India on this day focuses on the issues concerning minorities as well as their safety in the state.
Thu, 20 Dec, 2018
---
3939
India-Zambia Relationship
Recently Vice President Venkaiah Naidu met Zambian Parliamentary delegation in New Delhi. He welcomed Zambia as a member of the nternational Solar Alliance and hoped for early ratification of the ISA Framework Agreement.
Thu, 20 Dec, 2018
---
3938
MCS GSAT-7A successfully launched by ISRO
Indian Space Research Organisation (ISRO) successfully launched the communication satellite GSAT-7A on 19th December 2018 from the Satish Dhawan Space Centre (SDSC) in Sriharikota, Andhra Pradesh. GSAT-7A weighing 2250 kg was launched using Geosynchronous Satellite Launch Vehicle.
Thu, 20 Dec, 2018
---
3937
Nuclear Forces treaty with Russia: Donald Trump
Russia has confirmed that the United States of America has decided to cancel the Intermediate-Range Nuclear Forces (INF) Treaty signed between Russian and the USA in 1987. The USA had already announced the withdrawal decision from the INF treaty in October 2018.
Thu, 20 Dec, 2018
---
3933
Giraffes Silently Slip Onto the Endangered Species List
Two subspecies of giraffes were recently added to the list of "critically endangered" species for the first time ever, by the IUCN, which administers the world's official endangered species list.
Thu, 13 Dec, 2018
---
3932
Voyager 2 : NASA's longest running mission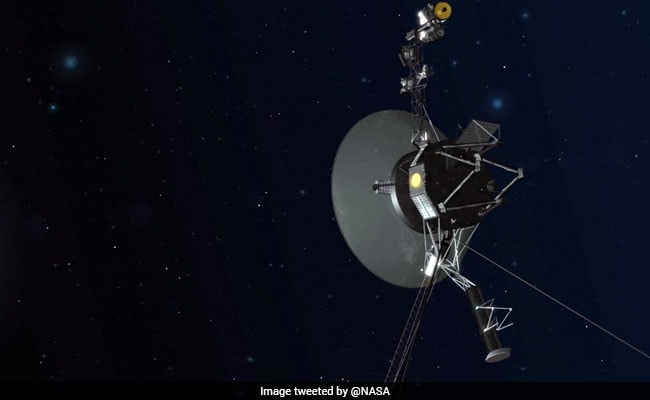 NASA's Voyager 2 has become the second human-made object in history to reach the edge of the solar system, after the spacecraft exited the protective bubble of particles and magnetic fields created by the Sun, the US space agency said.
Thu, 13 Dec, 2018
---
3931
MIT researcher builds plant-robot hybrid called Elowan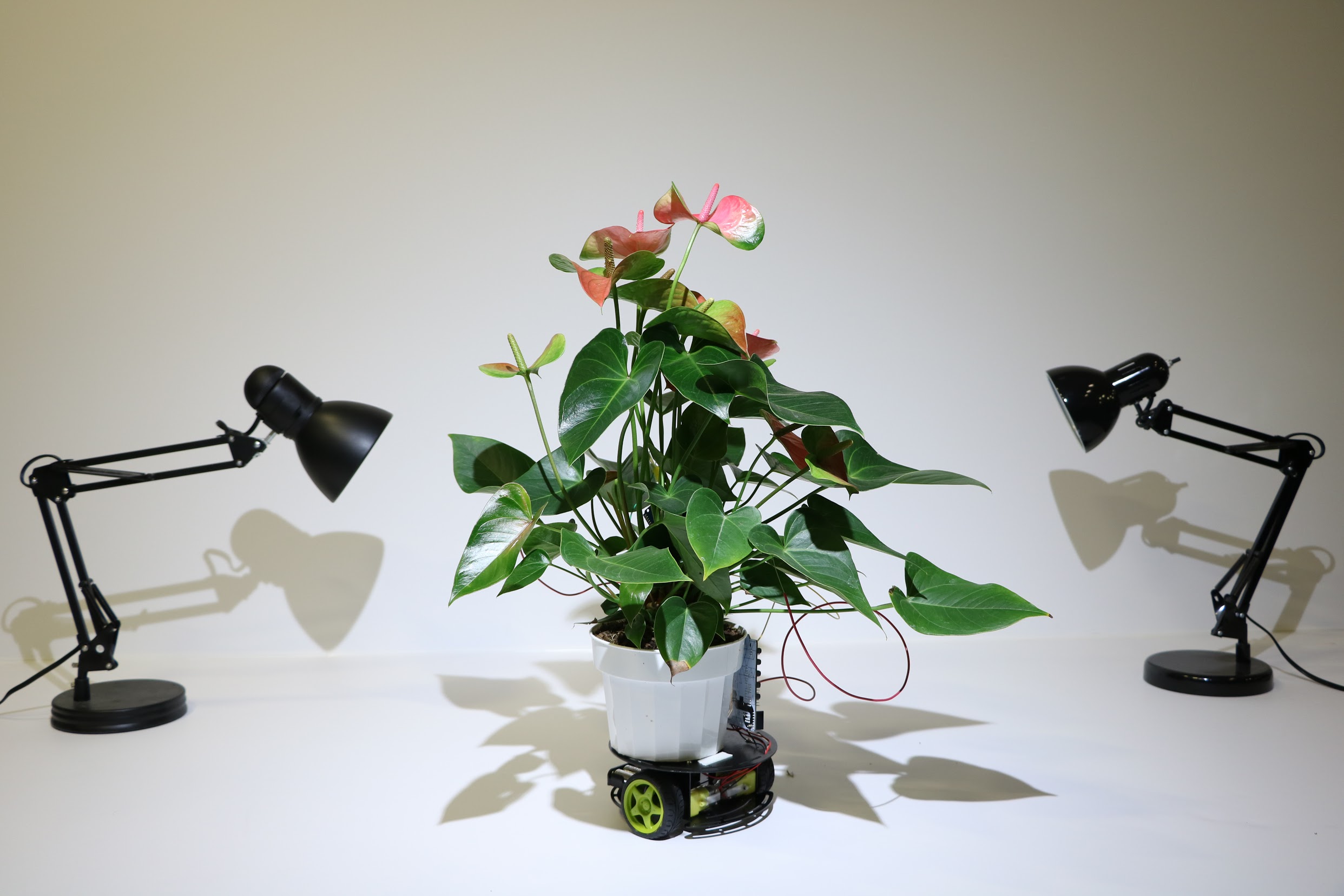 Elowan is a cybernetic lifeform, a plant in direct dialogue with a machine, created by an Indian researcher affiliated with MIT, Harpreet Sareen. This plantroid has a robot attached to it which operates through electric signals transferred from the plant.
Thu, 13 Dec, 2018
---
3930
Bioplastics not an eco-friendly alternative to plastic:study
Bioplastics - often promoted as a climate-friendly alternative to petroleum-based plastics - may lead to an increase in greenhouse gas emissions, according to a study.
Thu, 13 Dec, 2018
---
3929
December 10 : International Human Rights Day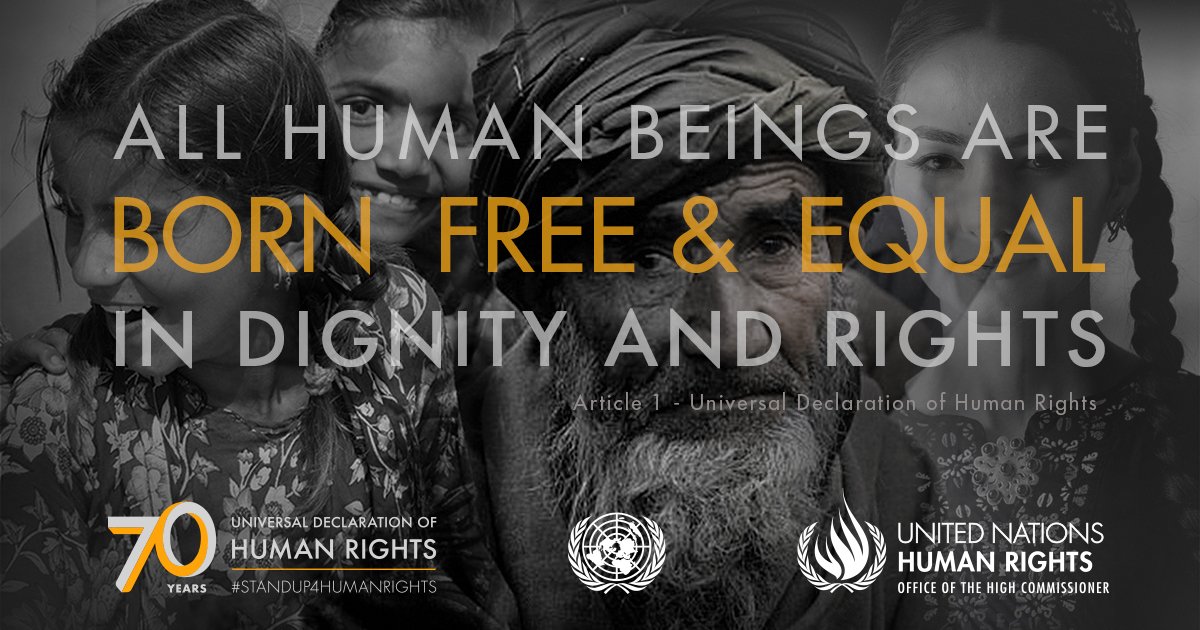 The day is normally marked both by high-level political conferences and meetings and by cultural events and exhibitions dealing with human rights issues.
Thu, 13 Dec, 2018
---
3928
India to receive total remittance of $80 billion in 2018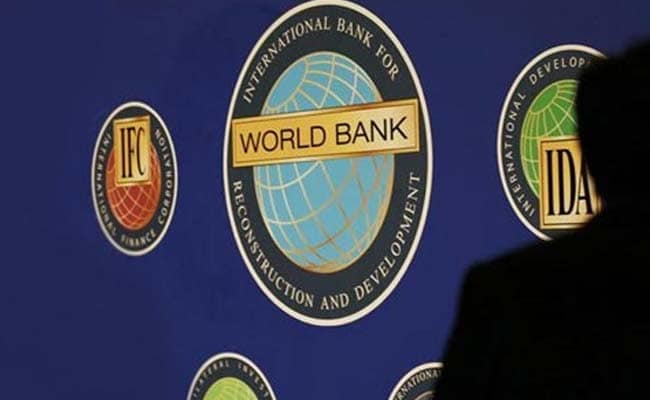 India is expected to receive a total remittance of $80 billion in 2018, the World Bank said in a report. India is followed by China (USD 67 billion), Mexico and the Philippines (USD 34 billion) and Egypt (USD 26 billion), according to the global lender.
Thu, 13 Dec, 2018
---
3927
Kerala first state to have 4 international airports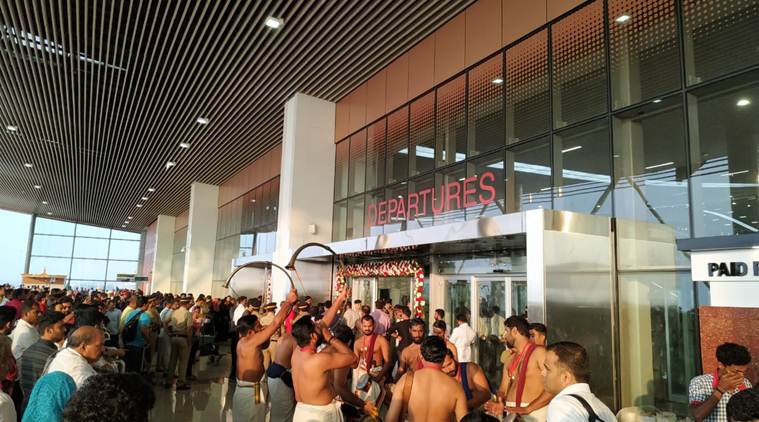 Union Minister of Civil Aviation Suresh Prabhu and Kerala Chief Minister Pinarayi Vijayan inaugurated the Kannur international airport making Kerala the only state in the country to have four international airports.
Wed, 12 Dec, 2018
---
3926
Lepa Rada becomes 24th district of Arunachal Pradesh
Arunachal Pradesh on Monday increased its number of districts to 24 after formal inauguration of Lepa Rada district, a day after formal creation of Shi Yomi district, the 23rd district of the state.
Wed, 12 Dec, 2018
---
3925
December 9 : International Anti-Corruption Day
International Anti-Corruption Day has been observed annually, on 9 December, since the passage of the United Nations Convention Against Corruption on 31 October 2003 to raise public awareness for anti-corruption.
Wed, 12 Dec, 2018
---
3924
EU Ambassador Opens India's 1st Centre of Excellence at MAHE
The Manipal Academy of Higher Education received country's first Jean Monnet Centre of Excellence established by the European Union. It was inaugurated at the DES, Manipal, by Tomasz Kozlowski to India and Bhutan.
Wed, 12 Dec, 2018
---
3922
SpaceX: launches 64 small satellites
Elon Musk-led SpaceX has successfully launched 64 small satellites into low Earth orbit onboard of its reusable and preflown Falcon 9 rocket from Vandenberg Air Force Base in California. This has set new record in United States of launching satellites in single go.
Sat, 08 Dec, 2018
---
3921
Decemer 5: World Soil Day
Aims to communicate messages on importance of soil quality for food security, healthy ecosystems and human well-being. It also advocates for sustainable management of soil resources. The Theme for year 2018 is 'Be the Solution to Soil Pollution'.
Sat, 08 Dec, 2018
---
3920
World's 1st baby:via womb transplanted from dead donor
A woman in Brazil who received a womb transplanted from a deceased donor has given birth to a baby girl in the first successful case of its kind. The baby girl was born in Brazil via c-section and weighed 2.55 kg
Wed, 05 Dec, 2018
---
3919
'Big bird' to push high-speed data era
India's first six-tonne-class 'big bird' in space, advanced communication satellite GSAT-11 GSAT-11, launched from Guiana, will take satellite-based internet to remote areas.
Wed, 05 Dec, 2018
---
3918
India's longest rail-road bridge, on December 25
The 4.94 km long bridge connects the north and south banks of the Brahmaputra, falling in the eastern part of Assam and Arunachal Pradesh. 16 years, the first freight train ran on it on December 3.
Wed, 05 Dec, 2018
---
3917
Train 18: The country's 'fastest train'
Train 18 exceeds 180 kmph.The stability of water bottles at this speed is testament to the quality of workmanship and design of our engineers. India's first engine-less train-breached the 180 kmph speed threshold test run in the Kota-Sawai Madhopur.
Wed, 05 Dec, 2018
---
3916
Soyuz: first manned mission to ISS since October failure
The spacecraft entered the orbit and will stay on course for six-and-a-half months. A Soyuz rocket carrying Russian, American and Canadian astronauts took off from Kazakhstan and reached orbit on Monday, in the first manned mission since a failed launch in October.
Tue, 04 Dec, 2018
---
3915
NASA Osiris-Rex spacecraft asteroid Bennu's 1st visitor
Carbon-rich asteroid Bennu, which could hold evidence dating back to the beginning of our solar system 4.5 billion years ago, is an astronomical time capsule. It is the first U.S. attempt to gather asteroid samples for return to Earth, something only Japan has accomplished so far.
Tue, 04 Dec, 2018
---
3914
First India-ASEAN InnoTech Summit held in New Delhi
It was organized by Federation of Indian Chambers of Commerce & Industry (FICCI) in association with Department of Science & Technology (DST) and Ministry of External Affairs. Explore avenues of cross country partnerships with Indian R&D-based enterprises.
Mon, 03 Dec, 2018
---
3913
December 2: International Day for the Abolition of Slavery
To raise awareness about slavery and its impact on the society. This day marks adaptation of resolution 'Convention for the Suppression of the Traffic in Persons and of the Prostitution of Others' by United Nations (UN) General Assembly on 2 December 1949.
Mon, 03 Dec, 2018
---