GK & CA
Collection of weekly GK & CA since year 2016.
April, 2019
4156
Raavana-1 launched into Space
Sri Lanka's first satellite Raavana-1 was launched into space from NASA's Flight Facility on Virginia's east shore. Raavana 1 weights around 1.05 kg and is 1000 cubic centimetres in size. The minimum lifespan of the satellite is around one and a half years and a half years and it is expected to be active for five years.
Sat, 27 Apr, 2019
---
4155
Nepal's First Ever Satellite Launched into Space
Nepal's first satellite NepaliSat-1 was launched into space from the Virginia-based station of the National Aeronautics and Space Administration (NASA) in the US. NepaliSat-1 will start rotating around the Earths orbit to collect information about the country's topography and Earths magnetic field.
Sat, 27 Apr, 2019
---
4154
Genome Sequencing to Map Population Diversity
The Council of Scientific and Industrial Research (CSIR) has undertaken an indigenous genetic mapping effort to educate a generation of students on the "usefulness" of genomics.
Sat, 27 Apr, 2019
---
4153
NASA Spots 1st Molecule of the Universe
The scientists have detected the first molecule to ever form from stray atoms in the universe. The first such molecule was helium hydride, a combination of helium and hydrogen. The discovery is a first step in unlocking the mystery of the universe's chemistry.
Sat, 27 Apr, 2019
---
4152
Earth Day 2019 (April 22)
Earth Day was formally proposed by John McConnell at UNESCO conference on Environment in 1969. Later in 1971, a proclamation was signed to observe international Earth Day annually on the Vernal Equinox by UN Secretary-General U Thant and was first celebrated in 1970.
Sat, 27 Apr, 2019
---
4151
English Language Day: 23 April
To commemorate both the birthday and date of death of William Shakespeare. The English Language Day was the result of a 2010 initiative by the Department of Public Information which had sought to establish language days.
Sat, 27 Apr, 2019
---
4150
World Book Day 2019
23rd of April is observed as World Book by UNESCO and other related organisations every year. The city of Sharjah has been selected as the World Book Capital for the year 2019.
Sat, 27 Apr, 2019
---
4149
Ramayana Themed Stamp Released by Indonesia
Indonesia has released a special commemorative stamp on the theme of Ramayana to mark the 70th anniversary of the establishment of its diplomatic ties with India. It is a specially signed version of the stamp will be on display at the Philately Museum in Jakarta.
Sat, 27 Apr, 2019
---
4148
World Immunization Week 2019
It is being observed from 24-30 April with the theme Protected Together: Vaccines Work. World Immunisation Week 2019. celebrates Vaccine Heroes from around the world from parents and community members to health workers and innovators who help ensure we are all protected , at all ages, through the power of vaccines.
Sat, 27 Apr, 2019
---
4147
Insight Mars lander detects likely Marsquake
NASA's InSight lander spacecraft has detected what's believed to be a "marsquake" on the Red Planet. NASA scientists are still working to confirm the source of the faint trembling. If scientists confirm it would become the first seismic activity ever detected on Mars.
Sat, 27 Apr, 2019
---
4144
April 18 : World Heritage Day 2019
In the year 1982, the International Council on Monuments and Sites declared 18 April as World Heritage Day to raise awareness about monuments and other sites which form a part of our history and culture.The day is dedicated to informing people about the status of heritage, their importance.
Sat, 20 Apr, 2019
---
4143
Oil consuming bacteria found at sea bottom
Scientists have discovered a unique oil eating bacteria in the Mariana Trench, the deepest part of the earth's oceans. In an expedition, researchers collected samples from the trench. In the samples, they found microorganisms that eat compounds similar to those in oil and then use it for fuel.
Sat, 20 Apr, 2019
---
4142
NASA mission finds its first Earth-sized alien planet
NASA's Transiting Exoplanet Survey Satellite (TESS) was launched to much fanfare in April 2018, as the $200 million spacecraft took over planet-hunting duties from its predecessor, the Kepler space telescope. Seven months after finding its 1st exoplanet, TESS has found its 1st Earth-sized planet.
Sat, 20 Apr, 2019
---
4141
Days after A-SAT, EMISAT adds to India's defence capability
The latest satellite launch by the Indian Space Research Organisation (ISRO) will enhance India's surgical warfare capacity. EMISAT detects electronic signals on ground, especially hidden enemy radars. This capacity will help India in surgical warfare.
Sat, 20 Apr, 2019
---
4140
World's largest plane makes first test flight
The Stratolaunch aircraft is designed to launch satellites and eventually passengers into space. The plane has two fuselages, 28 wheels, six engines and a wingspan almost double that of an Airbus A380. The world's largest aircraft successfully completed its first test flight.
Sat, 20 Apr, 2019
---
4139
Israel's Beresheet spacecraft crashes on Moon
The first privately funded mission to the Moon has crashed on the lunar surface after the apparent failure of its main engine. The Israeli spacecraft - called Beresheet - attempted a soft touchdown, but suffered technical problems on its descent to the lunar surface.
Sat, 20 Apr, 2019
---
4138
Cologne Boxing World Cup 2019
Meena Kumari Maisnam continued her fine run to win gold medal in the 54 kg at the Boxing World Cup in Cologne. Sakshi (57kg) and Pwilao Basumatary (64kg) lost their final bouts and had to settle for the silver while Pinki Rani (51kg) and Parveen (60kg) won bronze as India finished with 5 medals.
Sat, 20 Apr, 2019
---
4137
New species of human discovered in cave in Philippines
A new species of human has been discovered in a cave in the Philippines. Named Homo luzonensis after the island of Luzon where it was found, the hominin appears to have lived over 50,000 years ago.The new species is known from 12 bones found in Callao Cave.
Sat, 20 Apr, 2019
---
4136
April 12 : International Day of Human Space Flight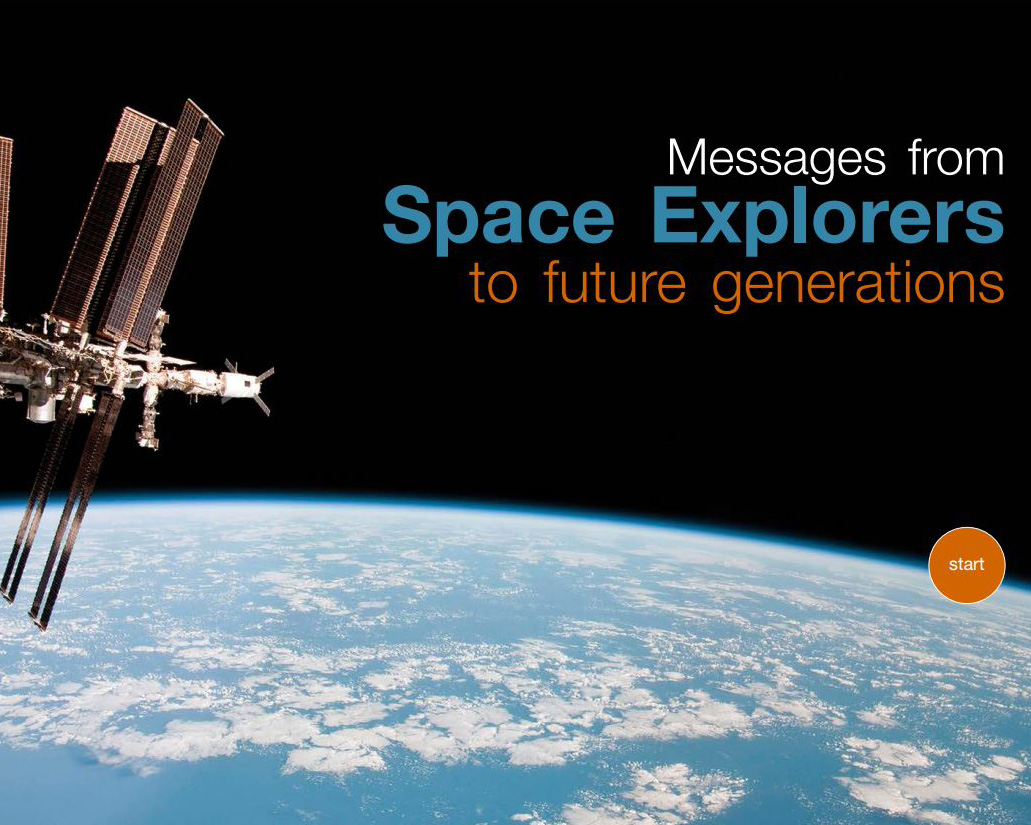 International Day of Human Space Flight 2019 was observed on April 12 to commemorate the date of the first human space flight in the history of mankind.
Sat, 20 Apr, 2019
---
4135
Navy gets virtual reality centre for designing warships
In a significant push to country's flagship programme Make in India, Indian Navy has set up a state-of-the-art Virtual Reality Centre (VRC) at its Directorate of Naval Design. It will provide an impetus to self-reliance and greater fillip to warship construction.
Sat, 20 Apr, 2019
---
4132
Scientists Have Just Discovered a New State of Matter
Scientists from the University of Edinburgh of Scotland using powerful computer simulations have discovered the existence of the state known as the chain-melted state. At the chain-melted state, atoms are both solid and liquid at the same time.
Sat, 13 Apr, 2019
---
4131
April 10 : World Homeopathy Day 2019
Every year World Homeopathy Day is observed on April 10, the birthday of Dr Samuel Hahnemann who discovered Homeopathy in 1796. World Homeopathy Day aims to create better awareness about homoeopathy, improve its accessibility and to modernise the system of healing.
Thu, 11 Apr, 2019
---
4130
April 5 : National Maritime Day 2019
The theme of the National Maritime Day 2019 was "Indian Ocean - An Ocean of opportunity". NMD 1st observed on April 5, 1964, aims to spread awareness in supporting safe and environmentally sound commerce between the continents across the world.
Thu, 11 Apr, 2019
---
4129
UAE awards PM Narendra Modi with Highest Civilian Honour
Prime Minister Narendra Modi has been conferred the prestigious Zayed medal by President of the UAE Sheikh Khalifa bin Zayed Al Nahyan. UAE on Thursday honoured Prime Minister Narendra Modi with the highest civilian award for giving "a big boost" to bilateral relations between both the countries.
Thu, 11 Apr, 2019
---
4128
South Korea launches world's first national 5G networks
South Korea launched the world's first nationwide 5G mobile networks on 11 pm April 3, 2019. Three top telecom providers SK Telecom, KT, and LG Uplus launched the 5G services. South Korea launched the 5G services two days ahead of the schedule.
Thu, 11 Apr, 2019
---
4127
India to set up agriculture institute in Malawi
India signed an agreement with a development bank for setting up India-Africa Institute of Agriculture and Rural Development (IAIARD) in Malawi. The agreement was signed as a part of India's efforts to enhance capacity in the areas of agro and entrepreneurship development for African countries.
Thu, 11 Apr, 2019
---
4126
Japan names new imperial era as Reiwa
Japan announced "Reiwa," two characters that symbolize auspiciousness and harmony, as the name for a new era under a new emperor. The name, carefully selected by a panel of experts and the government under strict secrecy, will be used as the basis for Japan's unique Imperial calendar system.
Thu, 11 Apr, 2019
---
4125
Maitri Bridge: Longest Suspension Bridge
The longest suspension bridge built over the Indus River at Choglamsar village in Leh was inaugurated by War Veterans on 20th anniversary of Kargil Vijay Diwas. The cable suspension bridge, named Maitri, was built by the combat engineers of the Indian Army in a record time of 40 days.
Thu, 11 Apr, 2019
---
4120
Asian Airgun Championships: Another golden sweep by India
NEW DELHI: Indian shooters made a clean sweep of gold medals in 10m Air Rifle event to continue their dominance at the 12th Asian Airgun Championships in Taoyuan, Taipei. India have won 12 out of 14 gold medals so far and their overall tally stand at 12 gold, four silver and two bronze medals.
Tue, 02 Apr, 2019
---
4119
116-year-old Kane Tanaka from Japan : world's oldest person
116-year-old Japanese woman who loves playing the board game Othello is being honoured as the world's oldest living person by Guinness World Records.The global authority on records officially recognized Kane Tanaka in a ceremony Saturday at the nursing home where she lives in Fukuoka.
Tue, 02 Apr, 2019
---
4118
GRSE becomes 'first' Indian shipyard to deliver 100 warships
Based in Kolkata, West Bengal, state-owned Garden Reach Shipbuilders & Engineers Ltd scored a major feat by becoming the first Indian shipyard to build and deliver 100 warships to the Indian Navy.The 100th vessel, a landing craft utility, was handed over by Rear Admiral V K Saxena.
Tue, 02 Apr, 2019
---
4117
Vijaya Bank, Dena Bank merges with Bank of Baroda
In a first three-way amalgamation, Vijaya Bank and Dena Bank will merge with Bank of BarodaNSE -0.30 % from April 1 to create the third-largest lender of the country. As a result, branches of Vijaya Bank and Dena Bank will function as BoB outlets from April 1st onwards.
Tue, 02 Apr, 2019
---
4116
IUCN classify Hump-Backed Mahseer as Critically Endangered
Thi Hump-backed mahseer a large freshwater fish also called the tiger of the water and found only in the Cauvery river basin is now "Critically Endangered": more threatened than the tiger is, as per the International Union for Conservation of Nature's Red List of Threatened Species.
Tue, 02 Apr, 2019
---
4115
Arthur C Clarke : visionary author of the space age
Arthur Charles Clarke was an author and inventor, most famous for his science fiction novel '2001: A Space Odyssey.' His work ranged from scientific discovery to science fiction, from technical application to entertainment. As an engineer, as a futurist, and as a humanist.
Tue, 02 Apr, 2019
---
4114
Zuzana Caputova : Slovakia's first female president
Slovakia, officially Slovak Republic in central Europe got its 1st female president ever on Saturday. Zuzana Caputova, who has almost no political experience, defeated high-profile diplomat Maros Sefcovic, nominated by the governing party.
Tue, 02 Apr, 2019
---
4113
Earth Hour 2019
Earth Hour 2019 was witnessed on March 30 by turning off lights at 8:30 pm local time for an hour as a call for global action on climate change. The theme of Earth Hour 2019 is #Connect2Earth.
Tue, 02 Apr, 2019
---
4112
March 22 : World Water Day
World Water Day is an annual UN observance day (always on 22 March) that highlights the importance of freshwater. The day is used to advocate for the sustainable management of freshwater resources.World Water Day is celebrated around the world with a variety of events.
Tue, 02 Apr, 2019
---
4111
30 March: Rajasthan Day 2019
Rajasthan Day is celebrated every year on March 30 to commemorate the day on which the state of Rajasthan came into existence. Rajasthan Day commemorates the valour, strong willpower and sacrifice of the people of Rajasthan. Earlier known as Rajputana it came into existence on March 30, 1949.
Tue, 02 Apr, 2019
---